A Life Changing Quest!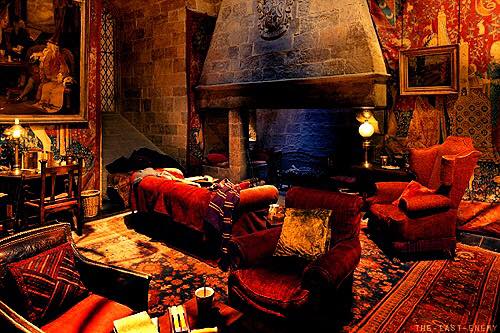 Greetings, Quest LIFE Adventurers! Time for a check-in! How have you been feeling ?
Do you want another year to go by not realizing your dreams or being where you want to be in life?
Super excited and energized, ready to return to Hogwarts? Or kind of ho-hum, another Muggle in cubicle land?
Clear about what you want, or caught in a frustrating fog?
Excited about taking some huge steps forward, or feeling a bit like a depressed, Moaning Myrtle stuck in the same life you left?
Connected to your community, or missing support and camaraderie of tribe that has your back?
No matter how you feel, just know that's perfect for you right now. Also know that those feelings are just ENERGY. And you can USE that energy to create a life you really love!
So here's some even better news: I have something that can help you do just that! So now here are a couple more questions for you. REALLY BIG QUESTIONS:
1. How would you like to dive into an amazing, supportive space?
2. How would you like to be part of a select group of searching, nerdy people who are pushing the boundaries, making big changes in their lives and being cheered on while they're doing it? (Answer: YES again!)
Well, here's your chance! If you're chomping at the bit to feel excited about your life, committed to your choices, thrilled about your future and passionate about your friends, then I have just the answer for you!
In the Harry Potter books, each student belonged in one of four Houses, and each House had a dormitory with a Common Room. The Common Room was a place where students gathered to read, do homework, talk, play games and celebrate. The room itself was warm, cozy and safe.
Whenever there was danger detected at Hogwarts, the professors would get the students to their Common Room to be out of harm's way. It's where your friends were, where the people who had your back would gather.
It was a place to process and be honest about what was bothering you. A place where you were listened to. A place where you mattered.
Well, guess what? I am forming a Common Room for YOU!
So . . .
If you're itching to make some shifts in your life;
If you have some ideas in the back of your mind that just won't go away;
If you'd really like to have the time, creativity and courage to investigate your own inner world, ideas and dreams;
If you'd love to be around folks who understand you, support you and want to see you soar . . . 
Then join us in the Common Room!
Here are just some of the things you'll learn:
What are your mutant powers and how can you use them for good!
There are TOOLS available that are practical and simple to use, and I'll show you how!
Getting your business to the place you want it to go!
Making the money you desire!
How to avoid feeling down in the dumps – and how to change it if you do!
How to feel truly connected to people who care about you.
How to have the right people in your life and how that can lead to a love partnership!
If you already have a loving partner, how can you make that relationship even better!
How to make life feel like a celebration!
Stuntwoman badass techniques for overcoming fear that you can use in any moment!
In the Common Room,  we are going to go step-by-step to bring Magic and Adventure into your life in the fullest way possible.
How am I going to do that?
Teach you valuable practical tools ( I have spent years and $$$$$ to discover!)
Show you how to use them.
I have formed a fantastic private community to support you.
Help you clearly map out each of the steps you need to take to get to where you want to go!
AND Partly by using these magical tools:
Quieting your mind to connect to your source of inspiration and creativity. This is where all that synchronicity happens and things start falling into place.
Calibrating your inner compass so you'll ALWAYS know what to do.
Using Intention to look at what you want to create (and un-create) and make happen. Clearly asking for what you want so you can make it so!
Discovering what you want in the first place! What brings you joy? What do you want more of?
Watching for signs, knowings and synchronicities to lead you to the next right step.
HERE ARE THE MAIN FEATURES:
A Private Hour-Long Call 
In The Common Room, for starters, you'll have a private, hour-long call with me to decide what the best course of action is for you and your life. We will create and modify your own personalized Treasure Map to plan your best route to your own hidden treasure. During our private talk, you and I will clear any stumbling blocks and decide on your next steps to success.
An Hour-Long Group Call Each Week
I will also lead you in a group call each week. I will introduce the tool we will be using this week and we'll practice it. We'll hone the magical force of meditation and mindfulness. We'll share concerns and wins. If you don't know what you want or what your next step is, we help you find it.
24/7 Common Room Facebook Group
We will also stay connected in our private Facebook group, our own warm, cozy, safe-and-sound Common Room. Any time you feel an urge, for whatever reason, you can go there, share your thoughts and feelings, ask for help and guidance, hang with your friends, laugh and lighten up, and know you're not alone.
Hermione-Approved Book Club
We will also have a Book Club where we will guide you through a book chosen by me each week and use the tools in the book, plus ask questions. These are the books I have found to be THE MOST helpful and understandable. (I can't get too woo woo! It has to be practical or I'm not interested!)
Honing Your Magician Skills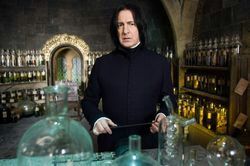 I will show you how to use Magic to find your way into Adventure. By magic, I mean having faith in the unseen. We cannot see electricity or gravity, but we feel it and take it for granted. Our connection to our Source is the same thing. All you need do it start to give it a try. And I will be here to help you do that!
You'll also have ME AS YOUR COACH!
Have you ever wondered what it would be like to have a coach in your corner as you try to find your way into the life of your dreams? Well now you can!
Coaches charge anything from around a hundred dollars to many thousands of dollars for this kind of work. And there's a REASON they they get that kind of money: Because it works!
So think about what you have to gain. And how do you know whether to join me or not?
This for you if:
You always suspected you weren't like everybody else and you're ready to explore your mutant powers.

You're craving a community of compassionate, smart, funny people who get you and have your back.

You're open to taking your dreams out of the trunk and letting them learn to fly.

You're bigger on the inside than the one showing up on the outside.

This idea is just weird enough to be interesting.
This is NOT for you if:
You already have everything in your life that you want .**

You are very comfortable with the status quo and prefer to be on the sidelines of life.

You think people who are different should take drugs to stifle their inner urges.

You have "Victim" tattooed proudly on your forehead.

You think Redheads are Satan's spawn.
**Send me your phone number so I can interview you as an expert!
OK, Bottom-Line Time! First let's look at the value of everything you're getting!
The Common Room Master Class includes:
A Private, Hour-Plus Coaching Calls with me to explore and expand your dreams. One call with me to discuss your journey, overcome stumbling blocks and adjust your Treasure Map to decide on the best course of action for the outcome you desire. Value: $275
12 Inspiring Hour-Plus Group Calls – that is, a call with me each week, where I'll share Book Club and Life Lessons and where you can volunteer to be in the Hot Seat for more private coaching. (All calls will be recorded so you can listen to them anytime.) Value: $3,300.
24/7 Common Room, our own private Facebook group, for ongoing camaraderie and support. You'll have access to each other day and night — and I'll chime in regularly, too, with lots of feedback, coaching and personal support. Value: $1,600.
16 Magical Tools for Living, which we will discuss during our group and personal calls to help you stay on course, progress faster and process your journey. Value: $400
The Hermione-Approved Common Room Library – Lists, discussions and 24/7 access to powerful books and resources for further investigation and discussion, all aimed at creating the life of your dreams! Value: $400.
Identifying your unique Mutant Powers. Value: Priceless!
A warm, cozy, safe place to be yourself. Value: Priceless!
True-blue friends who have your back. Value: Priceless!
My own stuntwoman badass techniques for overcoming fear. Value: Priceless!
Deep changes in the direction of your dreams. Value: Priceless!
TOTAL VALUE: $5975 . . . but actually priceless, of course! 🙂

But you know I'm not asking even that much, because you're my family and my passion. Instead, you'll be getting all these amazing benefits…
All for only three monthly payments of $297!
Or you can make ONE payment of $797 and SAVE $94!
[
Questions? Email me at Pattallmannewsletter@gmail.com !
Book a clarity call with me : Pat's Calendar
How long is it and WHEN DO WE START?
This is A 12 WEEK semester and we'll start the week of January 8th, 2018. We'll choose the best time and day for most of the group and I'll record everything for your viewing convenience.
BUT! If you sign up NOW, I will add in BONUS weeks! We can get ahead start and take advantage of more down time at the end of December.
Also, if you want more focus, feedback and guidance, you can add more one-on-one calls with me in a package of 3 calls for an additional $450 ( for the 3 calls).  These extra calls are only for members of the Common Room Master Class. All additional calls will be during the three-month semester.
Bottom, Bottom Line: I am always here for you!
Cancellation policy: You may cancel after the first private call, and I will refund all but $100 of your payment. After that, there is no refund because you will have had access to all my tools!
Email us at pattallmannewsletter@gmail.com if you have any problems and we'll send you an invoice.
I am always here for you.
#Loveyoumeanit
Pat
FAQs:
How many people in class?
I'm limiting the Master Class to 24 people. The spots are already going so don't hesitate!
When will the calls be?
I will find a time that is reasonable for everyone who is selected for the group. All calls will be recorded for you to listen to whenever you like.
When will you start?
The week of January 8th.  We'll select a day and time that works best for the members of the group. We will go for 12 weeks.
How do I hold my spot? And what's the payment schedule?
Sending in the first payment of $297 holds your spot. The next payment is due January 7th. The 3rd payment is due Feb 1st. Late payments are subject to a charge of $5 a day.
How Long are the calls?
The calls will be approximately an hour long. We will go longer or shorter depending on the topic and the shares.
Will we be expected to be talking to you during the calls?
One or two people can volunteer to be in the hot seat for each call. The hot seat just means they will be the one who works the topic with Pat so everyone can see how it works. No one has to do this! And we will not get too personal. Completely up to you!
Is there a payment plan?  You may pay monthly or in full for a discount. You may use a credit card with PayPal. 
If we do not live in the USA, can we still do this?
Absolutely!  I will pick a time you can also be on the calls live. And the calls are recorded if you cannot make one.
Cancellation policy:
You may cancel after the first call and I will refund all but $100. After that, there is no refund.