Are you ready to live a more magical life?
Are you tired of hiding your enthusiasm for the things you really love?
Does the world of Harry Potter intrigue you more than your everyday life?
Do you ever wish that you were around people who really GOT you?
Do you want to have some bragging rights that would impress even Sheldon?
Are you ready to change your life?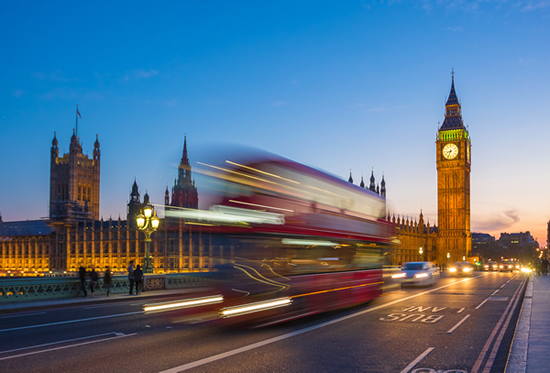 Are you an inquisitive nerd in search of a once-in-a-lifetime adventure filled with magic and mystery?
Then join me, Pat Tallman, (star of Night of the Living Dead, Babylon5, Star Trek, Army of Darkness) for a fantastic adventure in London!
I'm going to share with you the tools that helped unlock miracles and magic in my life that will also make big changes in yours.
We'll do some incredible things together and experience the wonders of this world class city,
Following in the footsteps of thousands of years of Legends, Heroes and the stories that we love!
You have an exclusive Backstage Pass!
Imagine yourself in these exciting scenes in London!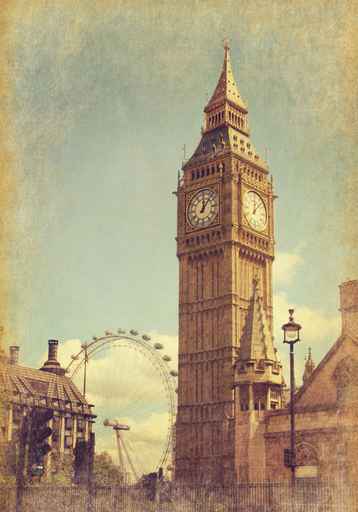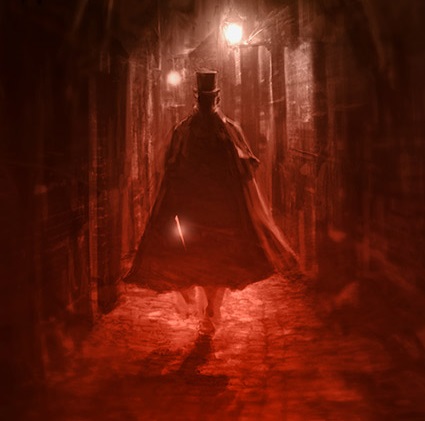 Scene 1:
You are surrounded by some new best friends laughing in delight as you gaze in wonder at the sights gliding past you while we tour around in our private bus.
Scene 2:
You are all dressed up, waiting in the lobby of a classic West End theatre, about to see a play that has hundreds and thousands of fans green with envy. And you get to see it in London!
Scene 3:
We are walking together around the ancient Tower Of London, being led by one of the Queen's own Yeoman guards who is regaling us with stories of this infamous castle.
Scene 4:
We are following in the footsteps of one of the most dangerous murderers in history.
Scene 5:
You have a day that I custom designed for you, that includes the Harry Potter Studio Tour London- The Making of Harry Potter, seeing the actual sets and props used in the films!
All the while you are in the company of people who love exactly what you love, and they are quickly becoming people you absolutley love to be around!
When you get home you will have stories that will make other fans envious for the rest of your life!
"The Quest Retreats adventure was a blast!  … more fun than I could imagine in a trip!" K. Wilson
Not only will we see the sights in London, but we'll go even further. Mystery, magic and going where most people you know just don't go.
Ever wonder about ancient days when beings worked spells, and communed with invisible forces? Could there have been a time when magic really happened?
We'll visit an area of England renown for it's relationship with magic. Stone circles and mounds that are still unexplained. Interesting 'events' still happen there that science hasn't figured out yet. Stonehenge and Avebury! We'll be there when most tourists won't be!
"The quest retreat was the most invigorating experience of a lifetime and I am looking forward to joining additional adventures." D.Curnutt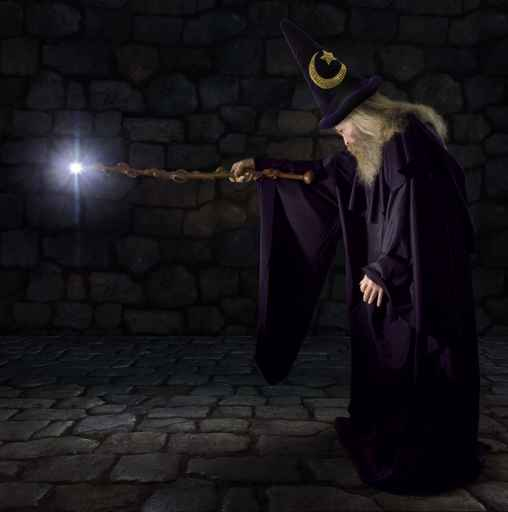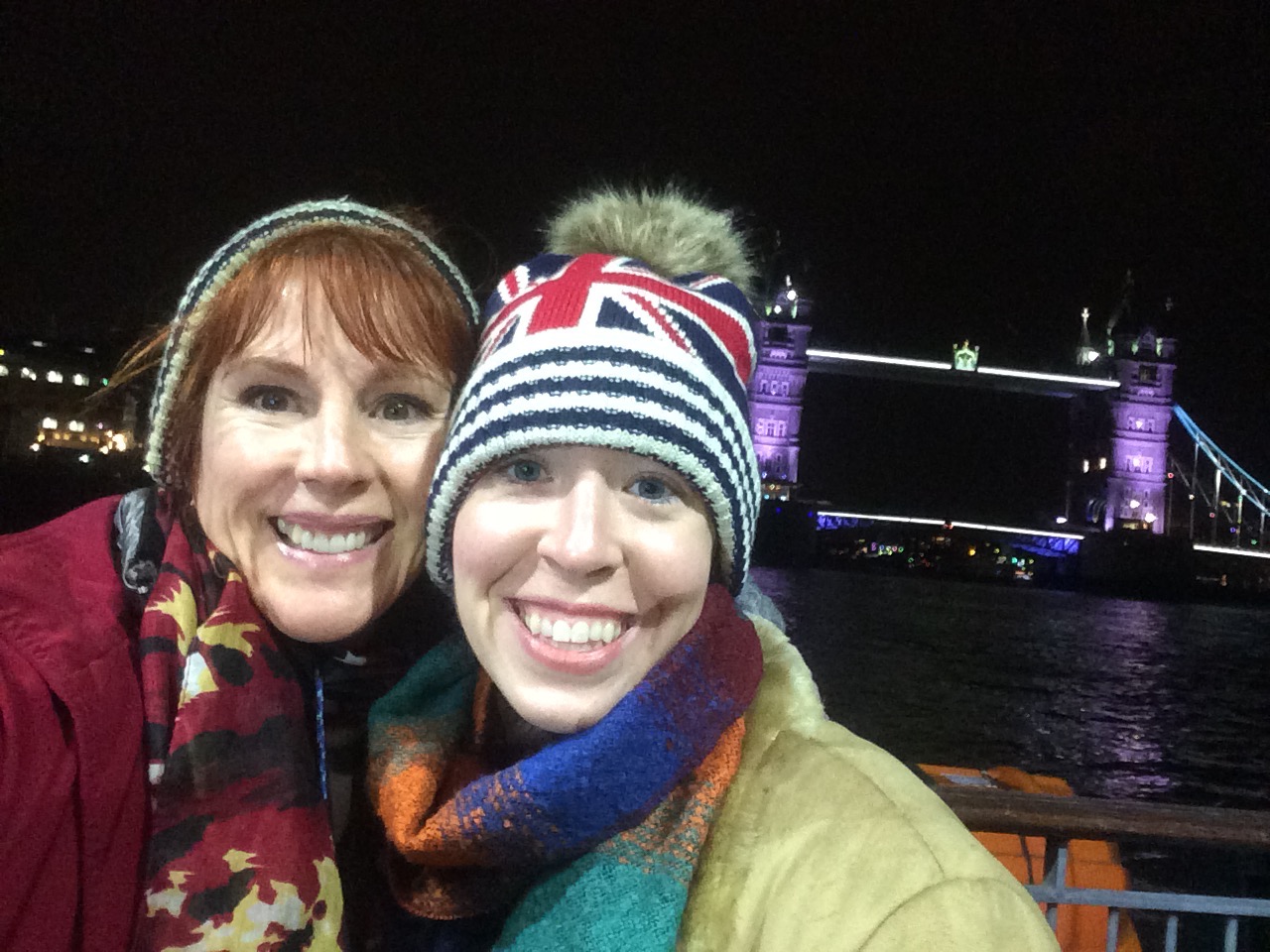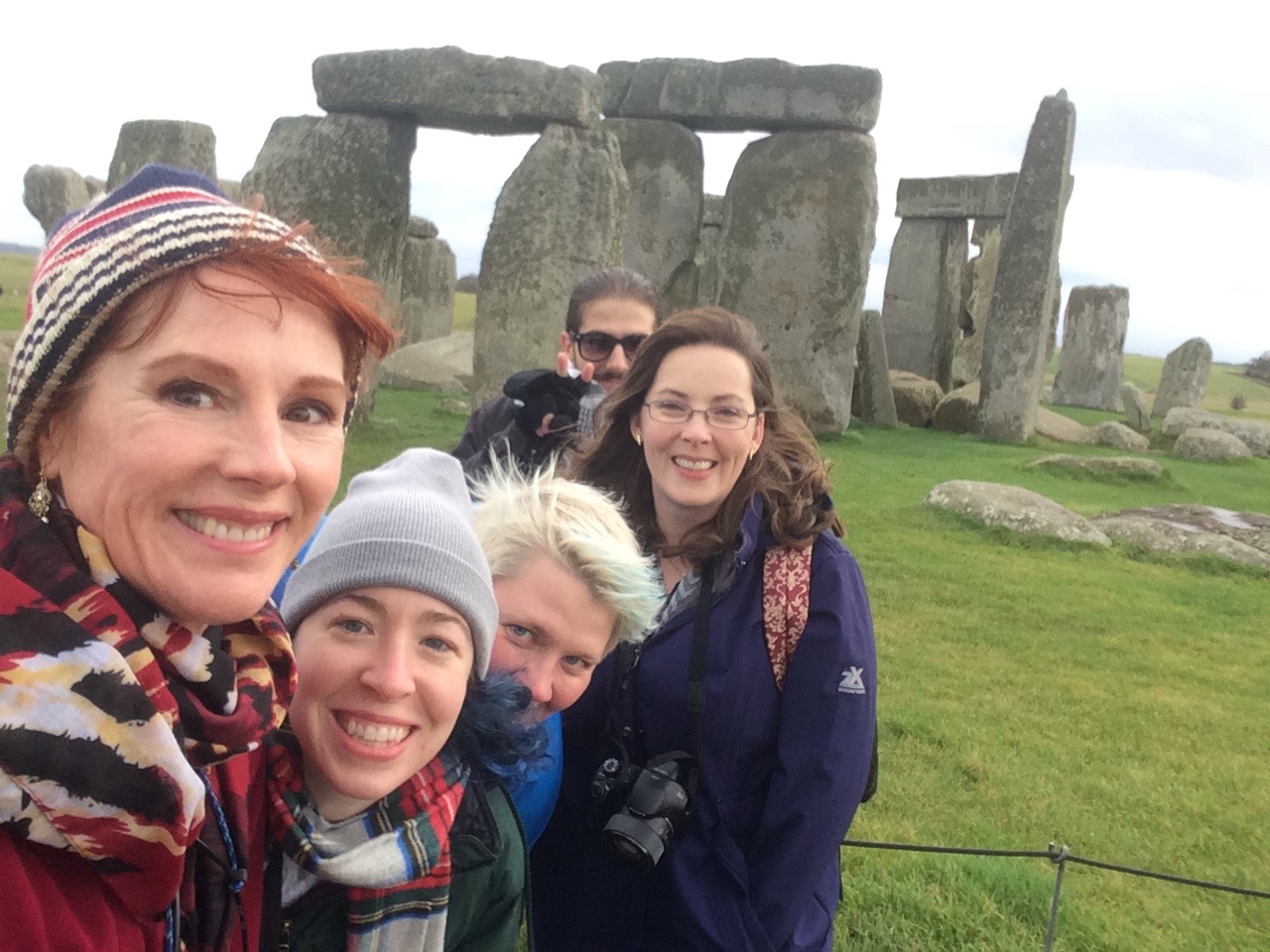 Why should you join me?
This is a completely unique behind the scenes way to experience London. All of our trips and adventures are created by me just for you! No pre-fab tours for my people! No way!
You have always wanted to do something like this, but didn't want to do it alone. Sometimes you feel like an outsider in other groups. You will be with like minded, kind and fun smart folks who are looking forward to getting to know you!
Not only do you get the awesome trip, the custom designed events and impossible-to-get theatre tickets, but practical tools! During our calls and time in London you will be learning tools to make changes to make your life the adventure of your dreams.
I have done all the work! Countless hours over several months researching, negotiating and brainstorming to find the coolest, most exciting and create the best experience for my fellow nerds, and you can step right in!  And I am there to take care of any thing that might arise, so you do not have to.
I look for the unusual both in venues and in the people who I introduce you to. This will be an experience of a lifetime. I love to surprise my guests with wonderful things, large and small.
I am a nerd too and know what we like…and don't!
"I'll never stop telling people that the whole thing really exceeded our expectations."
– Vic & Stacey P. ~ London 2016
London. Doesn't the thought of this city bring up the most amazing images? Scenes from books we have read, films we have seen. It has the most modern and edgy fashion, theatre, music and art, while resting on ancient bones we can still explore; If you know where to go! I have sought out some adventures that should be on everyone's bucket list!
"Pat is a genuine, sincere person who puts aside her celebrity and makes every effort to engage the group, and everyone she meets for that matter, on a personal level.  She went above and beyond to make sure everyone in the group was well taken care of from arrival to departure." – Doug B.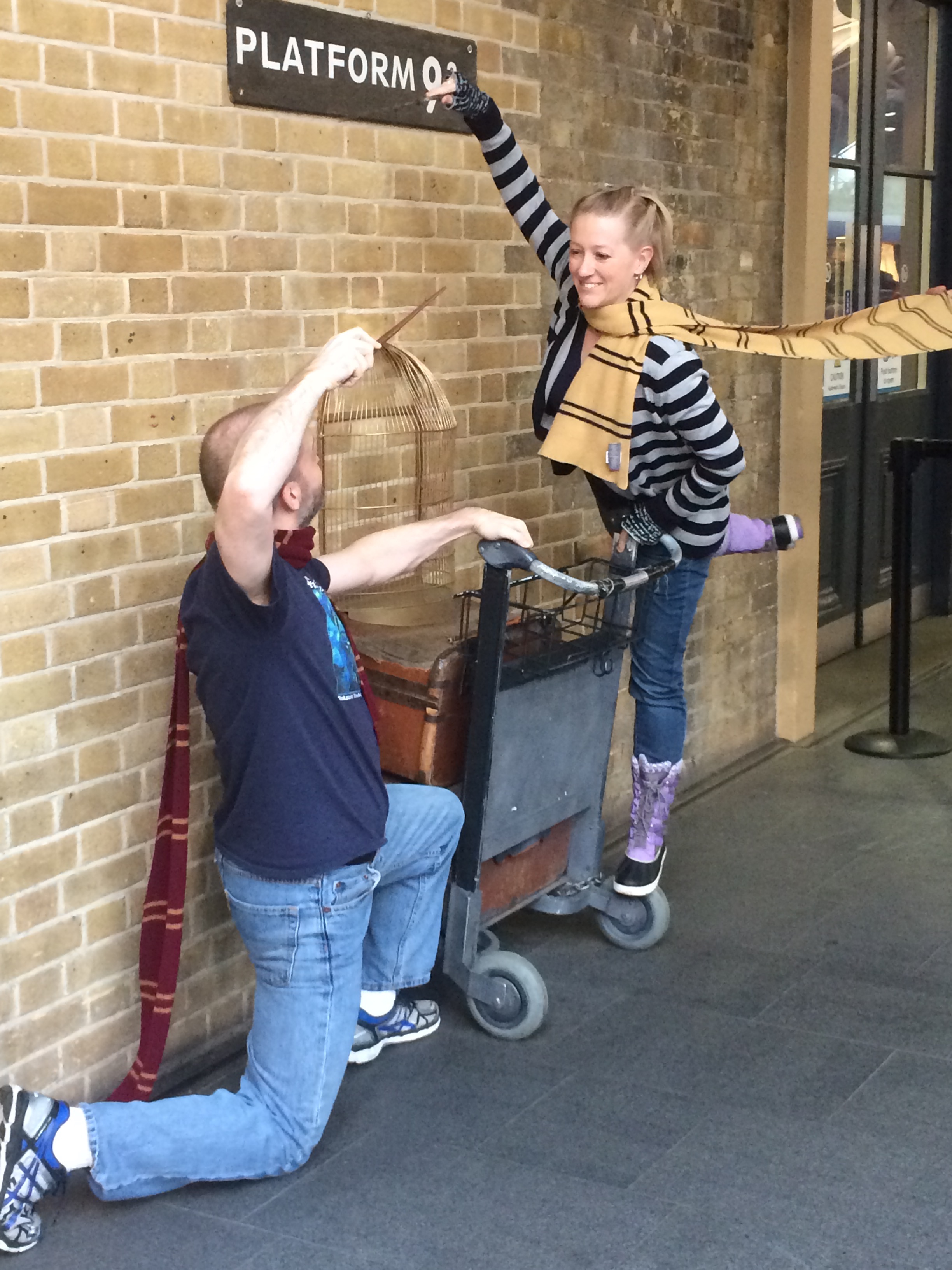 And if that's not enough, I've created an exclusive extra!
The Quest Retreats Harry Potter Experience!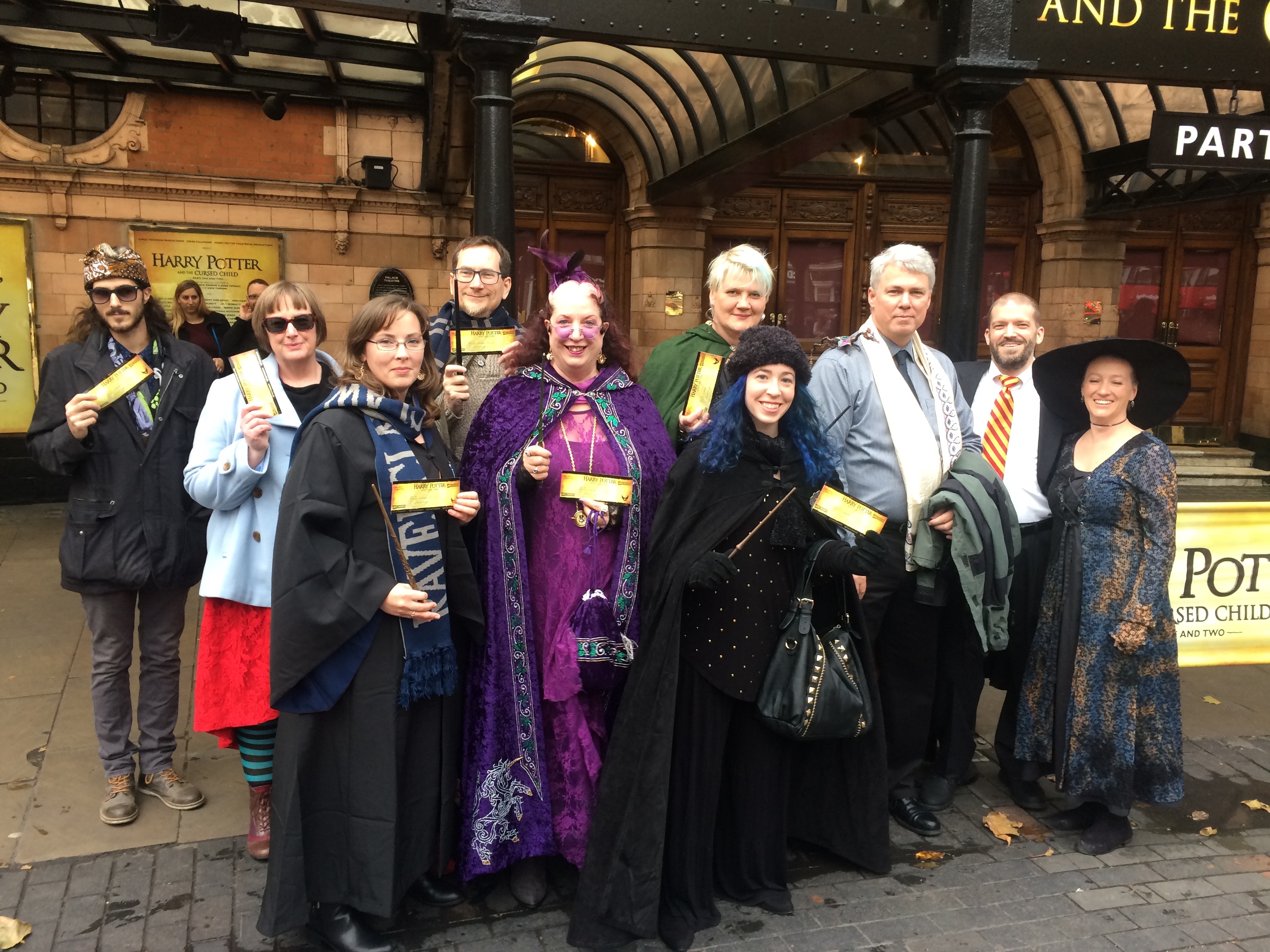 to see Harry Potter and the Cursed Child at the Palace Theatre in the West End!
The Cursed Child is the 8th book in the Harry Potter series, written as a play. When I heard about it, I knew I had to go. So did hundreds of thousands of other people. They are completely sold out til 2018!
I only have 12 tickets! Would you like to join us?
Does this get you excited? Do you have to keep from performing some magic and want to sign up?
But be sure you are ready! After we chat and if you get your Acceptance Letter to Hogwarts, you'll need to promptly make your payment for the deposit!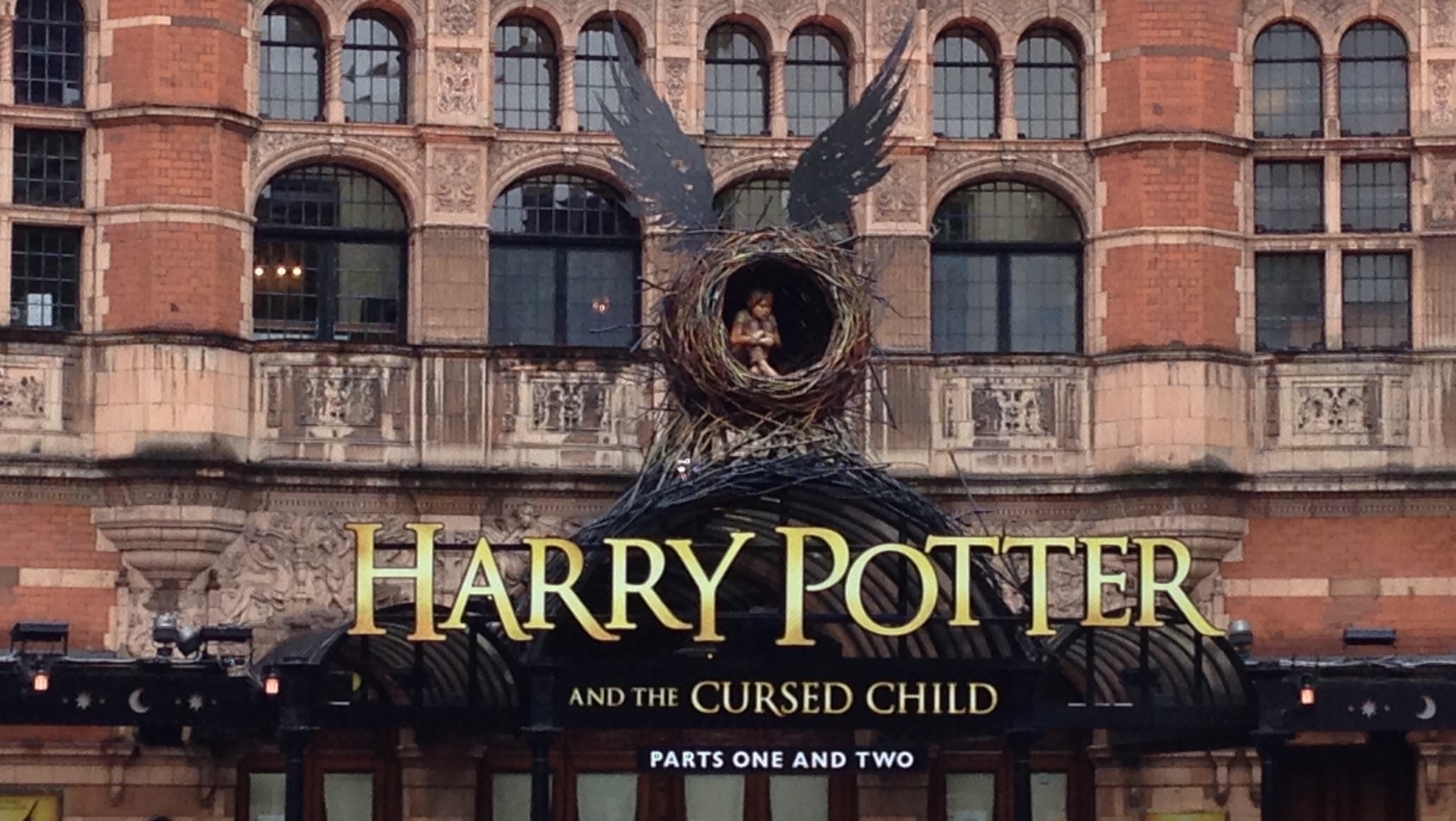 The Cursed Child marquee
I took this of the incredible marquee at The Palace Theatre when I visited in May. My photo doesn't do it justice! And when I walked around the block, the actors were taking a break from rehearsal and outside the stage door having tea!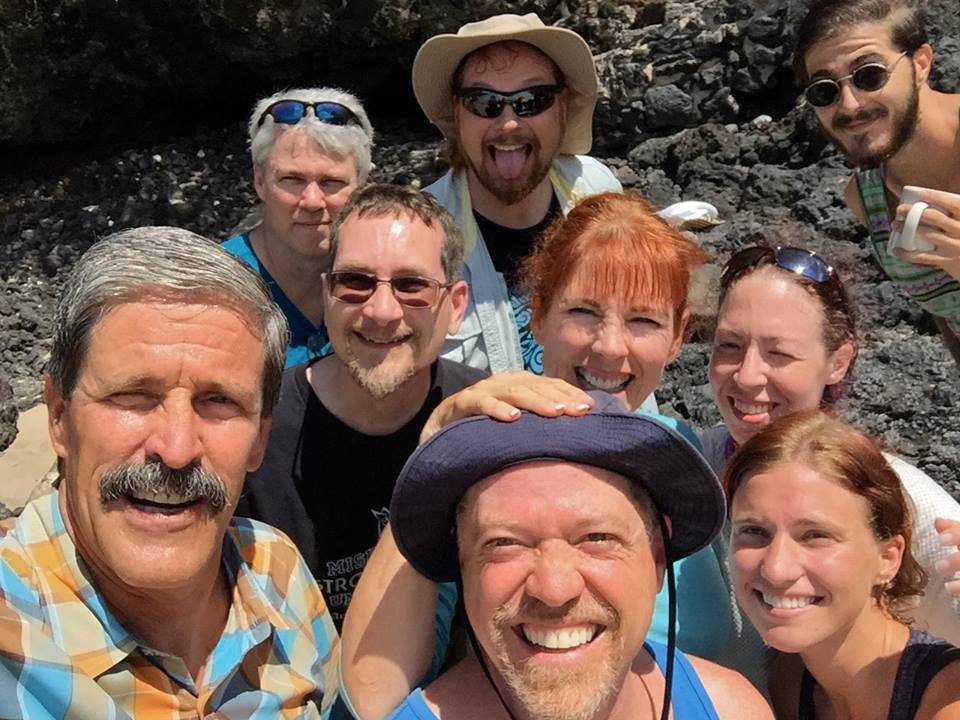 This Adventure is for you if:
You love the idea of igniting your life with an adventure.
London is a place you'd really like to visit and have a special kind of experience.
You love Harry Potter and think going to the Palace Theatre in the West End and seeing the play Harry Potter and The Cursed Child would be just really fantastic.
You love trying new things, meeting cool people, and seeing new places.
You like having insider access.
You love Sherlock Holmes, Harry Potter and Doctor Who.
You like being thrilled and a little bit scared by the mysterious.
You love feeling well taken care of. Pampered even!
This is not for you if:
You cannot walk at an easy pace for a couple of hours. This is not a strenuous trip. We will be on our feet and on the move. But we are not trying to out run molten lava. As far as I know. (*See disclaimer.)
You prefer to travel on the safe and narrow, avoiding the unexplored, and want to stay with the crowds.
You think red heads are an abomination and should be stoned in public squares. (**See disclaimer.)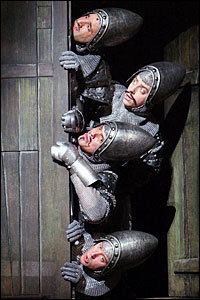 And if all this is STILL not enough, 
Join us for our 3-day VIP tour, including . . .
Stonehenge, Avebury and the mystical countryside!
Our private bus picks us up nice and early to whisk us off to:
Stonehenge! Arguably the most famous of the standing stone circles that have intrigued people for thousands of years. They predate the pyramids of Egypt! We will learn about them, the people who created the circles and what the circles were used for on our private tour.
.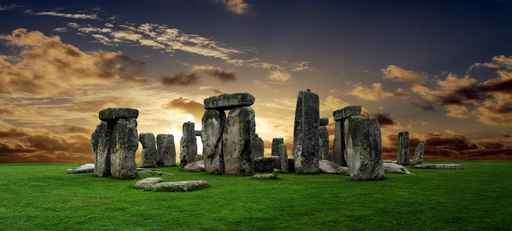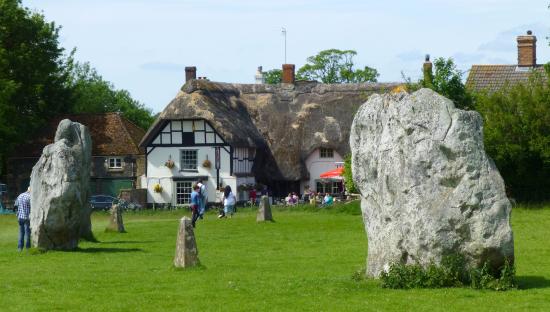 Avebury is older than the more famous Stonehenge, and for many visitors, far more spectacular. The multiple rings of Avebury are cloaked with mysteries which archaeologists have only begun to unravel. Here we will be able to walk all around, and touch the stones, and hike up and down the mounds,contemplating their weirdness. In Avebury well be joined by our private walking tour guide who can lead us through the mysteries of the stones. We'll lunch in the village of Avebury; the only village in the world that's right in a stone circle!
Just south of Avebury stands Silbury Hill, the largest, and perhaps the most enigmatic, of all megalithic constructions in Europe. Crisscrossing the surrounding countryside are numerous meandering lines of standing stones and mysterious underground chambers, many positioned according to astronomical alignments.  A mysterious place indeed! Weird things still happen in this area, which we will hear all about on our journey.
If you feel you are a VIP, and I KNOW you are, Check out the itinerary below for a FULL description of our incredible weekend together!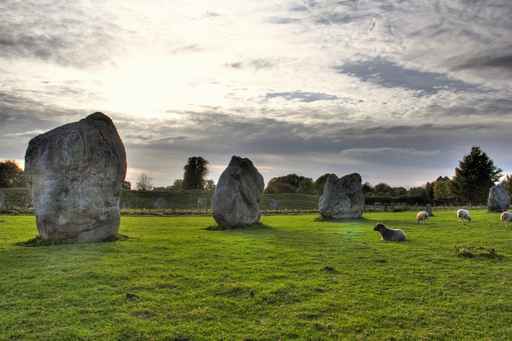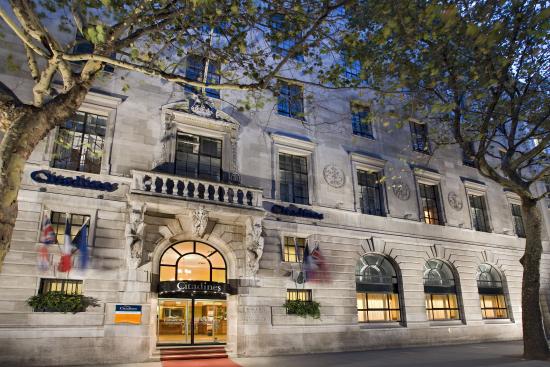 You will have your own studio apartment at the
Hotel Citadines Trafalgar Square!
We loved the Citadines! The rooms are clean, cheerful and modern. The studio apartments have a small kitchen area with refrigerator,a small dishwasher, stovetop and two sets of plates and utensils. There is a nice breakfast area downstairs if you want to socialize! Coffee, hot chocolate and tea are available 24 hours a day, at no charge. There are two markets nearby for supplies. I will be providing you with a breakfast allowance which gives you the choice of having breakfast in your room or downstairs with your mates! There are loads of pubs and restaurants right on the street. We won't be without sustenance! There is a gym and spa next door to work off any beer we didn't walk off the day before!
The location cannot be beat in London. Almost all London sights are within a few minutes walking distance. Trafalgar Square is 2 minutes away with the National Gallery and the St. Martins-in-the-field church, which has a cafe in the catacombs under the church! We will be 100 yards or so from the river and Embankment station. The Jubilee Bridge is just to the left. Walking across are amazing views! Southbank is on the other side with all kinds of fun things to do.
If you walk along the river, it's 5 minutes to Parliament, Big Ben, and Westminister Abbey. On the way you can stop by Scotland Yard, Whitehall, and Downing Street. From Trafalgar Square it's a 5 minute walk to Piccadilly Circus, Soho, and Chinatown, 10 minutes to the West End!
We are right by two major tube stations: Embankment, and Charing Cross Underground. 
"For me there was wonder around every corner and the people in our group made it all just that much more special! You picked a lovely group of people and it all combined to make one of the most marvelous experiences of my life! I can't wait to do another tour with you and any or all of our London group!" – Rowan W.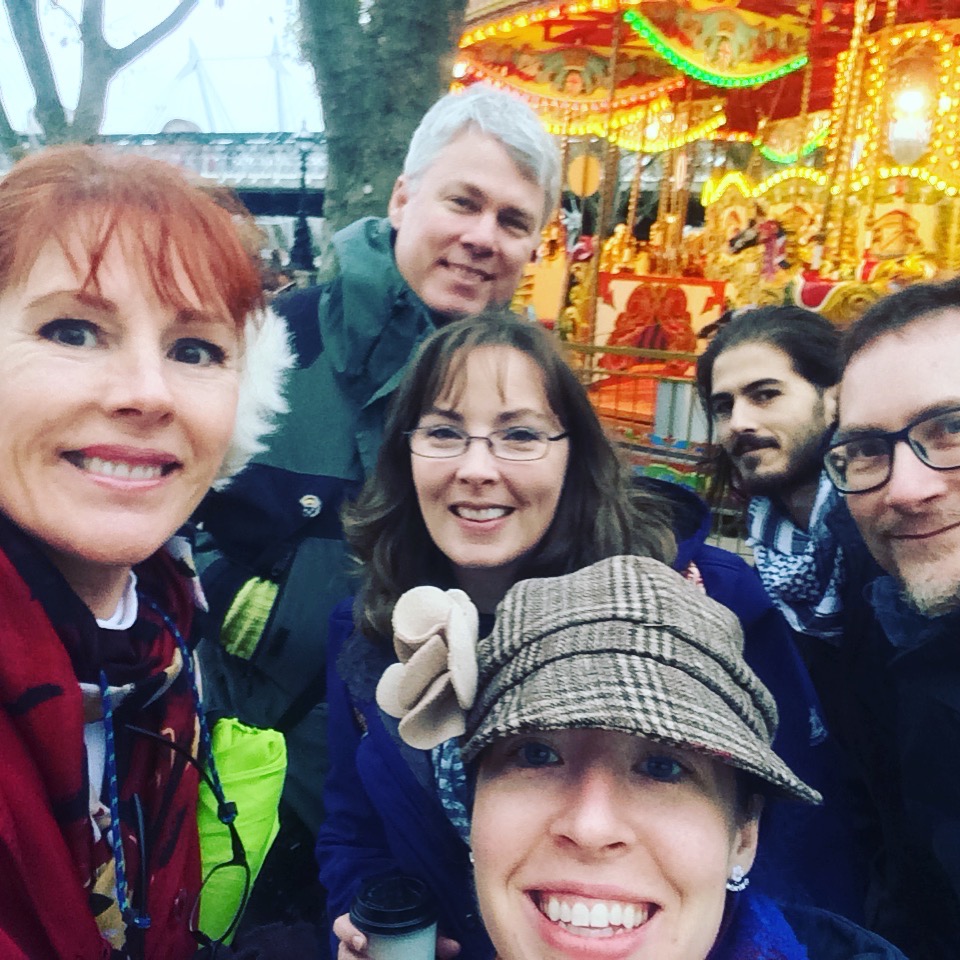 Itinerary
Friday Oct 27th: Arrivals!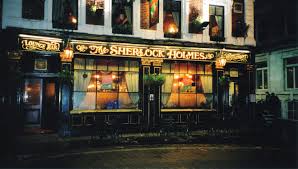 Everyone arrives at hotel.
You are picked up at London Heathrow and driven into the heart of London to our base of operations! The Hotel Citadines Trafalgar Square! After you get settled, maybe we will 'round the corner to our home pub, the Sherlock Holmes!
The Welcome Dinner will be in Covent Garden, at a wonderful place I know!
Saturday Oct 28th
You have the morning to relax and explore the area.
The Harry Potter Experience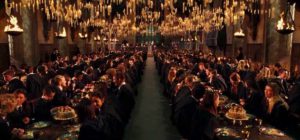 This evening, it's a special Quest Retreats experience I have put together! A completely unique adventure created by me for YOU!
Tonight we are going to have Dinner in the Great Hall!
Halloween comes early to Hogwarts and we have been invited! It is a special event like no other. We will be spending the evening in the sets and amongst the actual props from the Harry Potter films!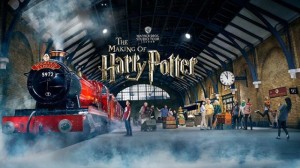 We are picked up on our private bus at our hotel in London for the trip to Watford. The other Harry Potter World Experiences in Orlando and Los Angeles are replicas and rides in theme parks.
This is the real deal. The real sets, amazingly detailed props, and truly astonishing animatronic creations are all here for us to see close up and personal.
We will celebrate our trip tonight and toast to our new friendship which will long outlast the trip. These memories will last a life time. I cannot wait to share it with you.
Sunday Oct 29th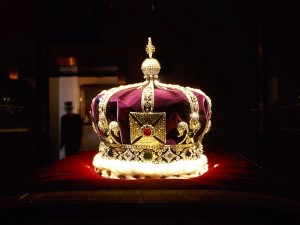 After a late night in the magical world of Harry Potter, you'll have the morning at your leisure. There are SO many incredible things to do right in our neighborhood of Trafalgar Square, or across to South Bank.
We'll meet up after lunch and head over to The Tower Of London!
YES! The Tower Of London!
There is no place in the whole city as evocative as the Tower, nor as steeped in royal and macabre history. William the Conqueror constructed the White Tower in 1078 (and this gives the whole castle its name). Richard the Lionheart added to the castle in the 12th century and Edward I added the outer ward in the 13th century. The layout of the Tower of London has remained pretty much unchanged since! It's one of the many reasons I love going there.
The Yeomen Warders of Her Majesty's Royal Palace and Fortress the Tower of London, and Members of the Sovereign's Body Guard of the Yeoman Guard Extraordinary, popularly known as the Beefeaters, are ceremonial guardians of the Tower of London. We will have a tour by one of these cool dudes.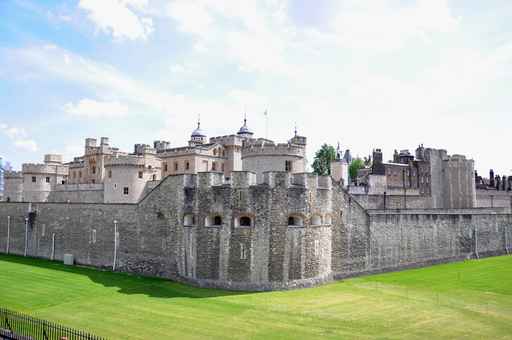 The Tower deserves a good deal of time and we shall take it all in at our leisure!
Tuesday Oct 31st
Halloween in London!
And a busy Halloween it will be for us in London!
We'll start with the greatest detective of them all, head to a famous cemetery, have lunch in a haunted Inn, see where Harry boarded for Hogwarts and much more. All aboard out private bus to you can relax and see London above ground. Who knows what we may see in the streets of this ancient city!
We will have dinner in a local pub and eatery and enjoy a private screening of an old horror film I am partial to.
Wednesday Nov 1st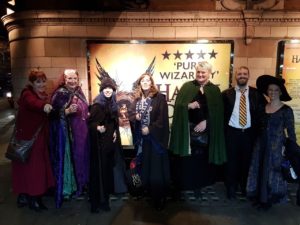 Theatre! We got the Golden Tickets to Harry Potter and The Cursed Child!
The 2016 Quest gave the play two wands up! It's a spectacular show!!!
Last October, after pre registering weeks before for the privilege, I got up in the middle of the night and spent 10 hours securing our tickets. The play is sold out now, and you cannot get tickets!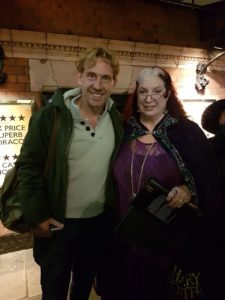 Luckily, you have me. You'll have the morning to do what you like: do some shopping or sight-seeing and have lunch, until showtime. We will meet before walking to the West End and the Palace theatre, only 15 minutes away.
The play is the 8th book in the Harry Potter series. JK Rowling wrote the story, Jack Thorne is credited with the script and John Tiffany is directing. The story starts 19 years after we last saw our heroes. Harry and Ginny have three children of their own. While Harry grapples with a past that refuses to stay where it belongs, his youngest son Albus must struggle with the weight of a family legacy he never wanted. As past and present fuse ominously, both father and son learn the uncomfortable truth: sometimes, darkness comes from unexpected places. Harry Potter and the Cursed Child is in 2 parts. We see both Parts on the same day.
The Palace Theatre opened in 1891 and is an iconic West End theatre.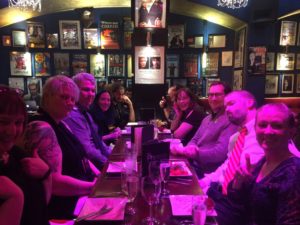 In between we'll have dinner (included) at the Phoenix Artist Club! "Secreted away down the same little side street used in the opening sequence of Harry Potter and tucked beneath The Phoenix Theatre lies our charming escape from the London norm. Our lively and nostalgic theatre bar & Restaurant is located in the original dressing and rehearsal rooms of The Phoenix Theatre where Laurence Olivier made his debut on stage in the 1930s in "Private Lives" with Noel Coward and Gertrude Lawrence."
Thursday Nov 2nd VIP Day!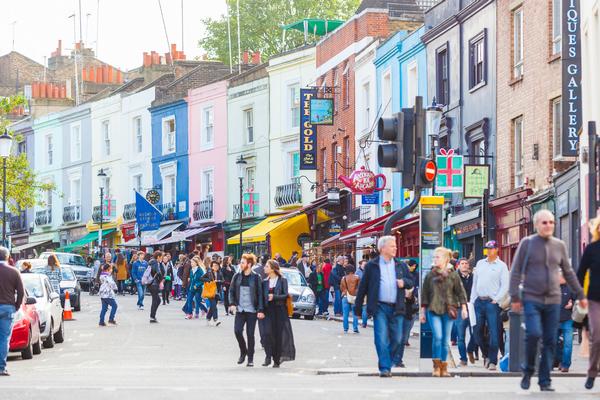 Those who choose to leave London today, Fare Thee Well!
You VIPs who are staying for the intimate weekend experience, you had a late night of incredible theatre and fun!
You'll have the day free to do what ever you like!
When I go somewhere, I like to spend time walking about on my own, with only my thoughts for company. You might join up with a new friend from our group!
I'm sure you will want to see something, go shopping or just have time to simply walk around this amazing city. I will provide ideas and directions to attractions for those who would like them.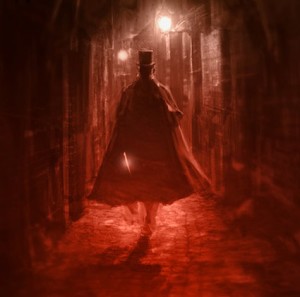 In the evening, we come back together for: The Ripper Tour!!!!
We will follow in the foot steps of one the most famously evil serial killers in history. And as of yet, unsolved!
After the walk we will head for the pub for a pint. We'll need it!
Friday Nov 3rd VIP Day!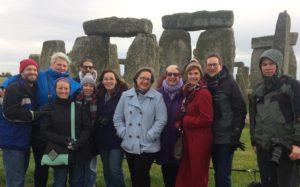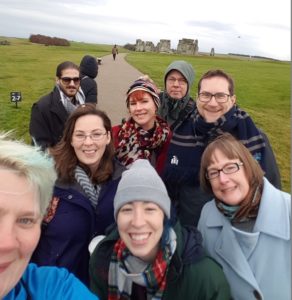 Today we head out of town!
Boarding our private bus, we'll head out of London and off to the Salisbury Plain, the most mysterious part of England. Along the way we will be able to see the wonderful countryside and get more perspective.
We will visit Stonehenge, and the village of Avebury with our knowledgeable guide.  I love that we can get up close and personal with these ancient bones of the earth that have been an intimate part of spiritual human history for thousands of years.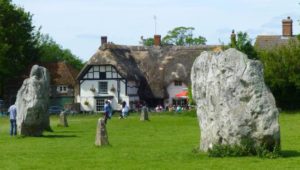 Avebury is the only stone circle in the world, with a village in it! We'll eat at the haunted Red Lion Inn for lunch and roam the mounds and stones. Our guide will tell us stories about the mysteries of these mounds, circles and stones. Weird things STILL happen around here on a regular basis.
You VIPs will have time for you to explore the village, shops and stones!
Saturday Nov 4th: VIP Day!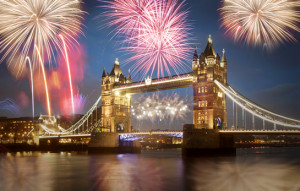 Today is just for us.
We'll bring what we have learned all together, so you are taking the magic home, and using it every day to make your life the adventure you always wanted it to be.
This weekend London is celebrating Guy Fawkes Day! A huge celebration in the UK as the 4th of July is to Americans.
Join Pat for an in depth day of coaching , culminating in a beautiful dinner and fireworks at a wonderful restaurant TBA.
Your Adventure Mentor, Patricia Tallman!
"There are no strangers here; Only friends you haven't yet met." William Butler Yeats
This quote really means something to me.I aspire to create connections between people. To find common ground, share experiences, support each other and form community. This gives life meaning to me. And to give life color, I need to travel and see new places, to stretch my wings and meet new people. Would you like to join me?
Have you felt like life was stuck? Do you look around and wonder if this is it? Have you experienced a set back and want to rebuild but don't know how?
I went through a big break down which had lead to an even bigger break through. These past years have been ALL ABOUT rebuilding a meaningful life. A life that has me feeling all the joy, love, hope and connection I could ever want. I want to look around me and say "WOW! I had no idea I could be this happy. That this could be my life!"
I have found the way to do that and I can share it with you. On our calls, and during our time together, I will introduce the tools that worked so well for me, work with you to help you use them and support you while you practice them. It will be as if Hagrid just said to you "You're A Witch or Wizard! You could do magic all along!"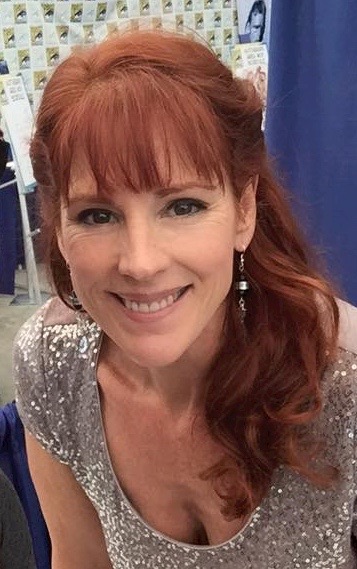 I want to inspire you. I want to see you rock your life by not accepting the status quo, what other people think, staying in fear based choices rather than listening to your dreams of living the the life of your bad-assed self. Let's experience adventure and fun together and get inspired!!! Inspired to live life more fully, to experience joy and wonder and maybe even write that into those stories, or paint that painting, whatever it is that aches to be expressed! Learn more about Pat…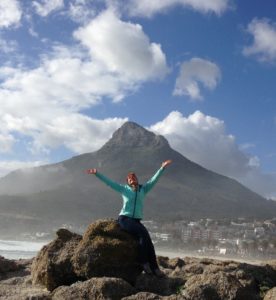 "Let us step into the night and pursue that flighty temptress, adventure."
– Harry Potter and The Half Blood Prince
"For me the benefits of Quest Retreats began before the retreat itself. The thought of spending several days with Pat and the group, a series of interesting (fabulous) events during those days, made for an impossible to resist urge to get out of my comfort zone and make some significant changes.  I began to see some new possibilities for how to approach my own future and achieve goals I had not dared set. It was also incredibly fun." Doug B.
Read what people are saying about Pat and Quest Retreats
"Pat Tallman was like Malcolm and we were like the crew of Firefly – all different, yet somehow working together and having fun. It was a nerd's dream come true." Dario S.
"Pat impressed me with the preparation she put in before-hand. We were well informed what to expect, and what we needed to have with us. The pacing of events was spot on, and things went off flawlessly. The choice of events was stellar!" Kevin W.
"Pat is truly one of the kindest individuals I have encountered…" Darcy C.
"Pat Tallman was an excellent guide on the retreat, not only in having planned out the logistics well, but also being available to help us process our experience. A couple of us met her every morning to meditate, and every now and again everyone met up to discuss what was going on and what impressions were coming up for us. But Pat was not some distant figure but was willing to discuss her own experiences openly and honestly to put her perspective into context, which I found helpful and admirable." Auddie H.
What's Included
Your private room at the Citadines Trafalgar Square hotel for 6 nights, or 9 for VIPS!
Breakfast allowance
Airport pick up and drop off
Tickets to Harry Potter and the Cursed Child parts One and Two
All entrance fees to any guided tour or walk on the itinerary
Entrance fees for Stonehenge
Private bus for the Stonehenge Mystical Countryside tour day
Private tour in Avebury
Private bus to Harry Potter Studio Tour
Entrance fee to the HPST
Lunch and snacks on the HPST
Tips for the excursions
Meals : Welcome night, HPST night, Pub dinner Halloween eve, Theatre night, &  VIPs also get lunch in Avebury and Saturday lunch & special dinner
Special Facebook group
4 teleconference calls
What's NOT Included
Flights
Other meals not mentioned as included.
Spa services or rentals not mentioned as included.
Souvenirs and other personal shopping
Personal, medical and trip insurance
Tips for the hotel housekeeping
I have spent countless hours researching, negotiating and brainstorming to find the coolest, most exciting and create the best experience for my fellow nerds!
If you were to try to put together a trip like this on your own…you couldn't.
Not for this price.
I have found unusual excursions and found the most wonderful way to do the best excursions. Trips that nerds like us will really love.
You COULD try to take some of the same TYPE of excursions;
Research them, book them, get there, deal with the crowds and most likely be disappointed in a few of them (because how would you know for sure if they were good?)  & not be with 10 new best friends.
And by the end of all of the planning, stressing and running around, you would be EXHAUSTED!
You cannot get the tickets to Harry Potter and the Cursed Child unless they extend into late 2018.
There is nothing like what I have arranged for the Harry Potter Studio Tour.
You can go, stand in line, and go with the other muggles.
OH! And their bus tickets expire in 3 hours! They HAVE to leave 3 hours after they get there! Would you have known that? I didn't until I was there. We can hang for as long as we like, and our private bus picks us up and drops us at our door.
I got discounts where I could because we are a group. The hotel is giving us a good price and you get the upgraded room as a bonus!
I bought out groups even though their minimum was more than we will be, so we could have a better experience.
And for some reason, we are welcomed because I know some folks who were on a certain sci fi show. I have no idea why they liked me, but I took advantage for you.
I will be sharing the tools I have learned over the years to change my angry and stressed filled life into what I had always wanted: Loving, joy filled, abundant…and free! Where ever you might not be totally satisfied with the way things are going, I can help you unblock and unlock it. You get practice and support along the way.
If all this sounds good, I look forward to taking you on this epic journey!
Flights
There are several airports in the London area. Let me know well in advance which airport you are flying into. We will pick up from Heathrow and Gatwick. Other airports will be on your own. Try to arrive early enough on the 28th to settle and join us for the Welcome Dinner!
I can accommodate most schedules, but if you arrive or leave more then 2 days on either side of the Quest, you must find your own way to and from the airports.
Conde Nast Traveler published this article on finding inexpensive flights to LONDON!
How many people are going?  I only have 12 tickets for Harry Potter and the Cursed Child! Twelve people will be in our group. We may have a few more on the HPST excursion.
Can we be in touch before we go? Yes! We will have 4 group calls, 2 before and 2 after, and a private Facebook group.
What are the food options? There are several wonderful eateries around the hotel that provide a wide range of options. We have 2 supermarkets right next to our hotel to buy any other supplies for your kitchen!
I have a special diet. Can you accommodate that? Yes! I have had quests with many kinds of dietary concerns and we will make sure you have whatever you need! We go to restaurants that have wonderful options for everyone.
Can you help me share a room? The rooms are too small to share with someone you are not very close to! If you are coming with a partner, I recommend upgrading to a one bedroom.
Do I need travel insurance? Yes, travel insurance is a must. We like Travelers Insurance who have a variety of plans.
I'm worried about the adventure excursions; do I have to? I want you all to come on all the excursions. I will never push anyone who isn't either confident enough or just not up to it, but it is the whole point!
What is the activity level? It's not like our Hawaii Adventures! As long as you can walk at a moderate pace for a hour, you'll be fine. We can take breaks, get food etc. But we will be on our feet quite a bit.
Can my partner come? Sure! Your partner can share your room. They cannot attend our group sessions or excursions and must buy a HPST special ticket from me.Let me know and we'll talk about it.
Can I extend my stay? You can stay as long as you like!  Email me and we'll get you set up!
How do I pay? I will send you an invoice, if you are accepted, for the deposit.You can use Paypal or Fed Ex me a check.
What to bring or not bring? We'll talk in more detail about that, but here is a list of things I like to bring:
Good walking shoes, broken in. Not Brand New!!!
Waterproof footwear. We could be in rain. Once sneakers are wet, they will stay wet! Bummer!
Umbrella (compact)
Raincoat or slicker
Warm layer of clothing
Nicer clothes for the Theatre night.
Hats, gloves, scarf
Cameras, Go Pros , selfie sticks, whatever floats your boat! Backpack to carry your gear on the excursions.
A great attitude of adventure! We are going to have an amazing time!
 *Disclaimer: We cannot predict Mother Nature, including volcanic action. Or alien nature, including…anything.
**There will be no stoning of any individual, Red Headed or Alien, on our part. Even at the Tower of London.
How to Apply
Step One: Click the Apply button and fill out the form, answering the questions so I can get to know you a bit.
Step Two: You will pick a time to chat with the office, and decide if this Quest is right for you.
Step Three: Once accepted, you get the chance to choose how you want to pay!