Hurry, Only 15 spots and Early Bird Registration ends March 15th!
Are you ready to live a bigger, more adventurous life?
Are you tired of hiding your enthusiasm for the things you really love?
Does the world of science fiction intrigue you more than your everyday life?

Do you ever wish that you were around people who really GOT you?

Do you want to have some bragging rights that would impress even Sheldon?

Are you ready to change your life?

Watch this epic video from our 2016 adventure! Rod Roddenberry, Rekha Sharma and I show you our love for this Quest!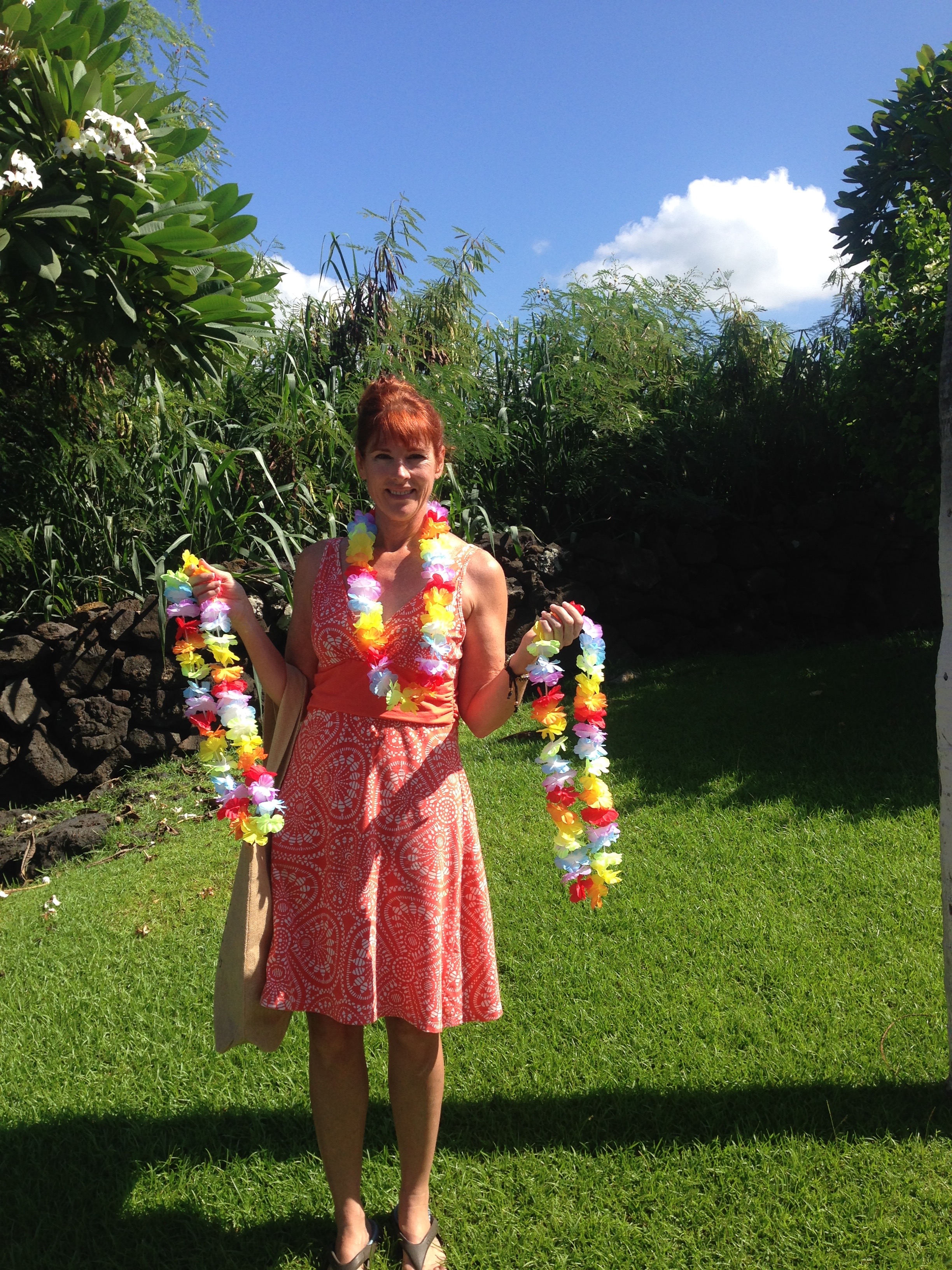 Are you a sci fi nerd ( like me!) craving a tropical adventure filled with fun, thrills and out-of-this-world experiences?
Then join ME, Pat Tallman, (star of Night of the Living Dead, Babylon5, Star Trek, Army of Darkness) and my celebrity friends for a fantastic adventure on The Big Island of Hawaii!
I'm going to share with you the tools that helped unlock miracles and magic in my life that will also make big changes in yours.
Plus we will see the real Hawaii, going where tourists don't go, AND you have a VIP pass to the best Sci Fi Convention in the west!
Imagine yourself in these amazing scenes in Hawaii!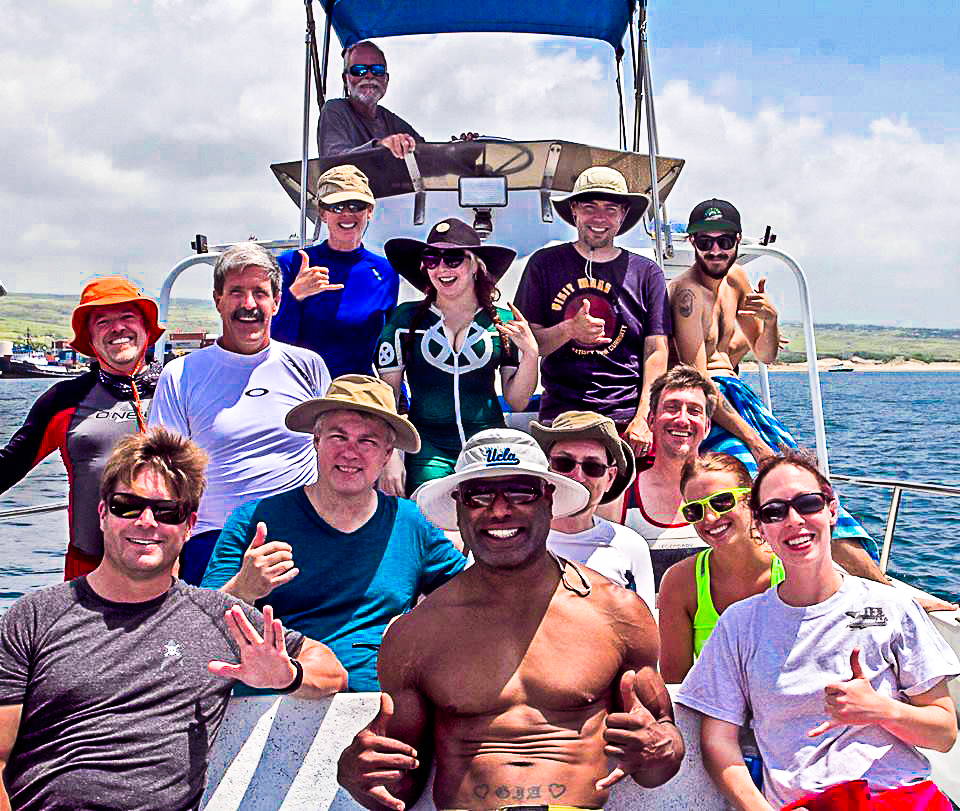 Sci Fi Celebrities Rod Roddenberry and Christopher Judge join the Questers for a morning snorkel!
"These past two weeks were full of … some of the best life experiences and made some of the best connections with some of the most amazing people I've ever met. And here's to more. To my friends, family, and fellow Questers, mahalo to you!"- Heather S.
Scene 1:
You are surrounded by some new best friends laughing in delight as you gaze in wonder at the sights gliding past you while we tour around in our private bus.
Scene 2:
You are flying through the air, several stories over a gorgeous waterfall with nothing keeping you aloft but a wire!
Scene 3:
You are on the ocean, gazing in wonder as lava flows into the water creating new earth right in front of you!
Scene 4:
You are hiking across the floor of an active volcano, steam coming up from vents at your feet, in the company of people who you absolutely love to be around!
When you get home you will have stories that will make other fans envious for the rest of your life!
Not only will we see the sights, but we'll go even further. Using my local friends, we will find places that other tourists just don't know about.
You will bask in nature, in the sea and on brand new earth. The spirit of the Big Island is unmistakable and joyously infectious.
I have crafted, with my Hawaiian Ohana, the best adventures for you!
Plus, we will go to Hawaii Con where you will have access to celebrities like no where else!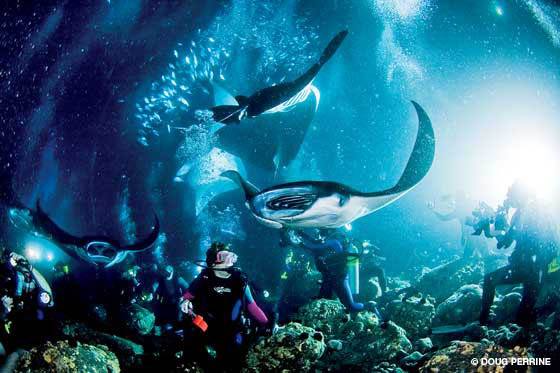 The Quest Retreat was the most invigorating experience of a lifetime! ~ D. Curnutt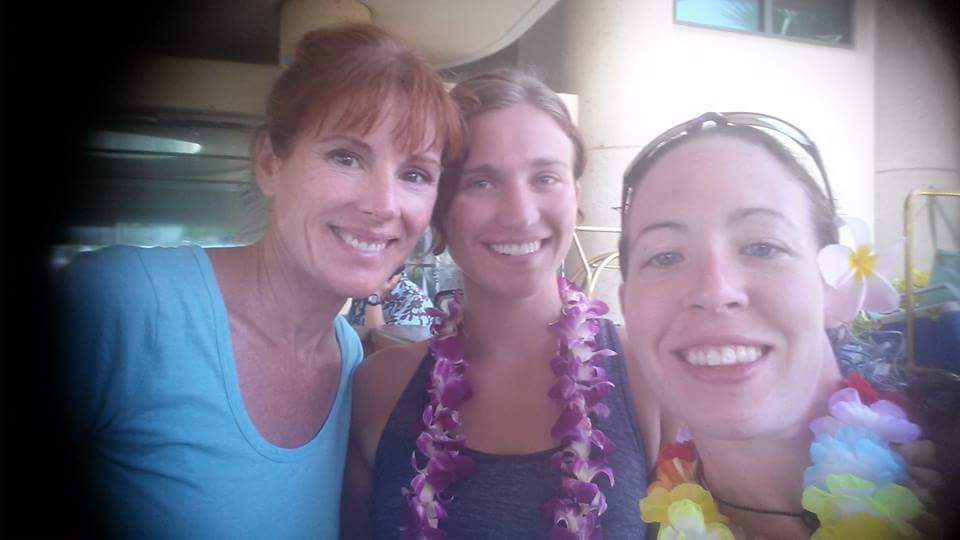 Why should you join me?
Because you want to hang out with me and lots of my Sci-Fi celebrity friends!
You have ALWAYS wanted to do something like this, but didn't want to do it alone.
This is a completely unique way to experience Hawaii. I have spent countless hours over several months researching, negotiating and brainstorming to find the coolest, most exciting and create the best experience for my fellow nerds, and you can step right in!
I. Get. You! You will be with like minded, kind and fun smart folks who are looking forward to getting to know you.
During our calls and time in Hawaii you will be learning tools to make changes to make your life the adventure of your dreams.
This will be an experience of a lifetime. I love to surprise my guests with wonderful things, large and small, looking for the unusual both in venues and in the people who I introduce you to.
Hawaii!!! Doesn't the thought of this tropical paradise bring up the most amazing images?
I have sought out some adventures that should be on everyone's bucket list!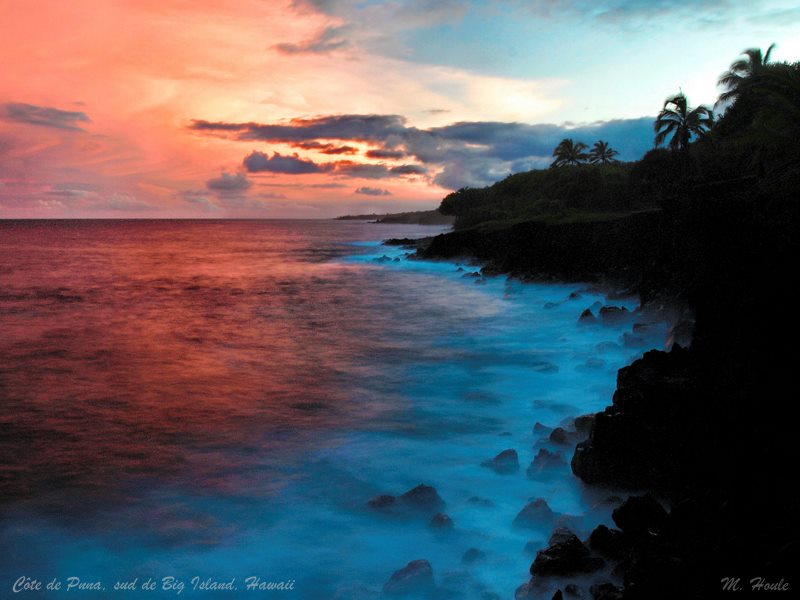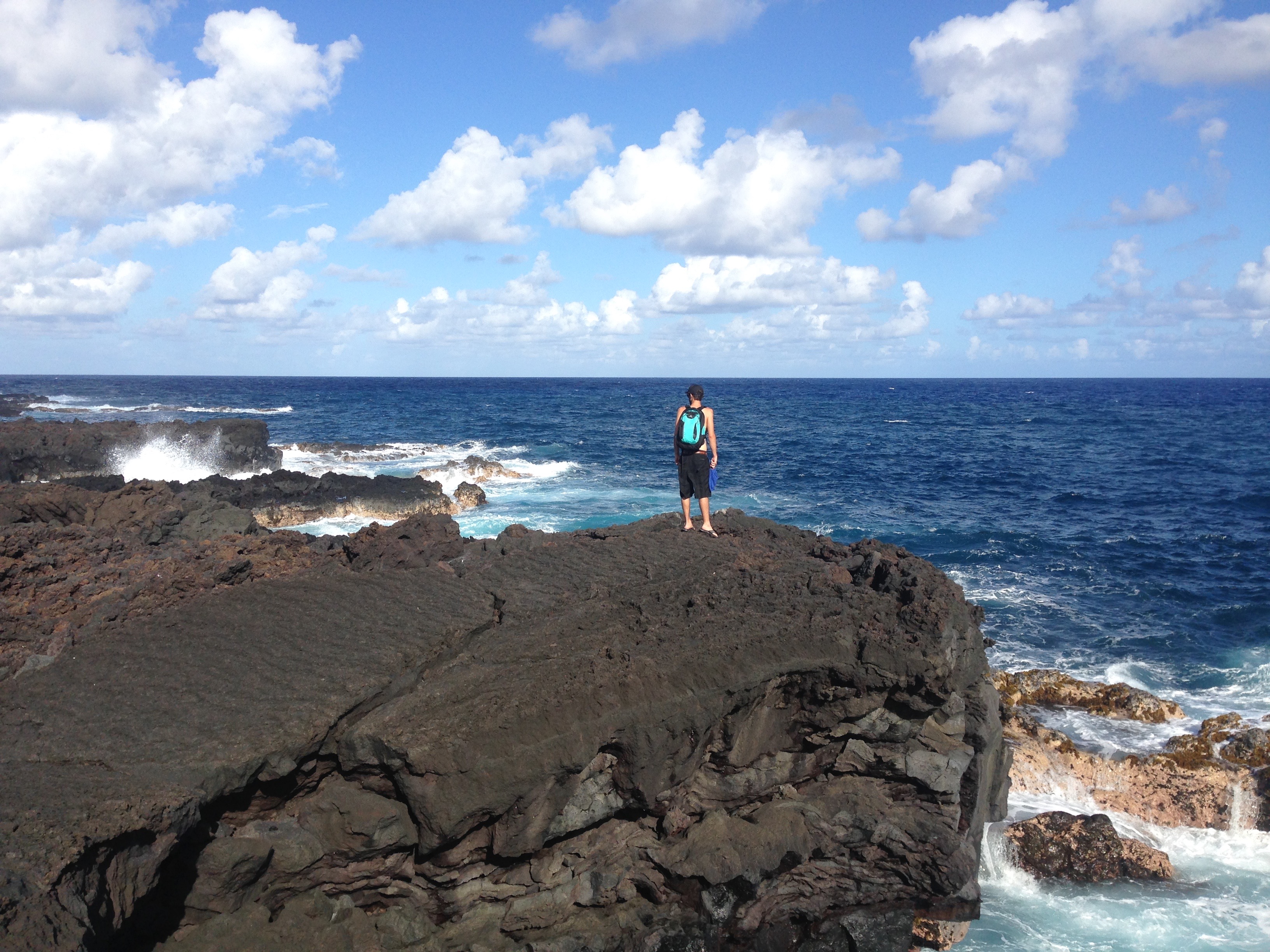 We will enjoy four fantastic excursions with: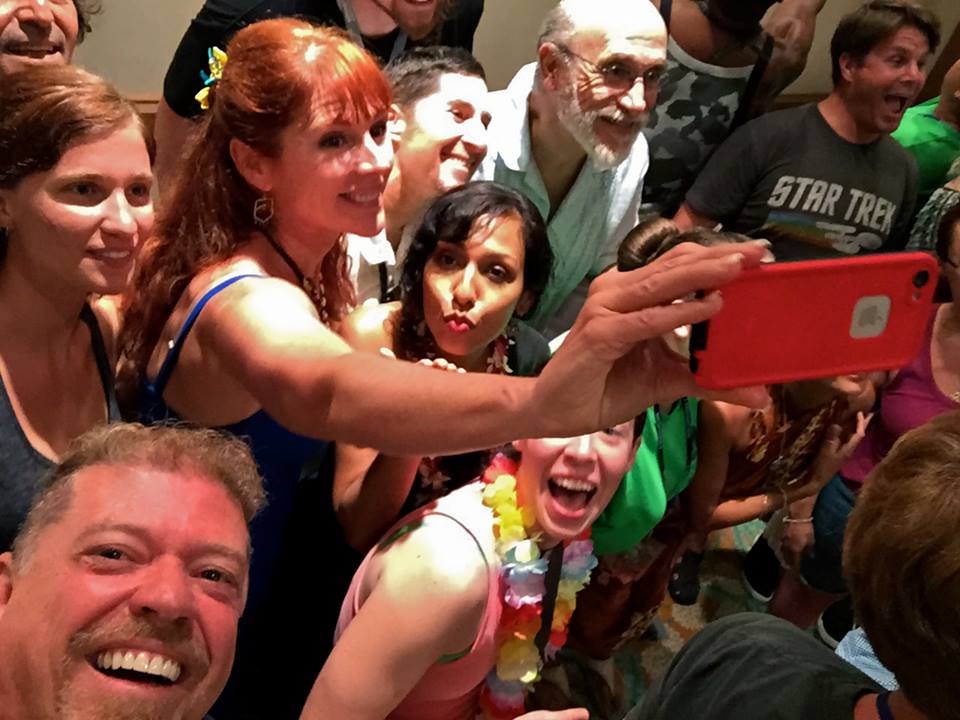 Celebrity guests yet to be announced, and you will have VIP access!
Plus other activities unique to our retreat. This Quest is happening during the best science fiction convention in Hawaii!
With teleconference calls before the departure and
a private Facebook group we will grow together even before we get there!
Some previous guests have included:
Our Retreat
During the 10 days and 9 nights together, we will:
Hike into the caldera and walk across the hardened crust of an active volcano!
Explore a little known and gorgeously wild area of the Big Island only locals know!
Zipline over rainforest and waterfalls!
Have a VIP experience with your exclusive pass at HawaiiCon!
Spend time with sci fi celebs who join us on the 4 excursions Thursday-Sunday.
Snorkel in clear warm turquoise water with gorgeous fish and amazing sea turtles!
Take an evening boat ride and watch a sunset before hopping into the coastal habitat of Giant Manta Rays!
Walk through a rainforest, visit sea turtles in the wild and sample coffee from Hawaii's finest!
In between our excursions and lounging at the clean sand beach or gorgeous pool, we can enjoy meeting scientists and  celebrities from television and film who are at HawaiiCon!
Pat Tallman was an excellent guide on the retreat, not only in having planned out the logistics well, but also being available to help us process our experience. A couple of us met her every morning to meditate, and every now and again everyone met up to discuss what was going on and what impressions were coming up for us. But Pat was not some distant figure but was willing to discuss her own experiences openly and honestly to put her perspective into context, which I found helpful and admirable. ~ Auddie H.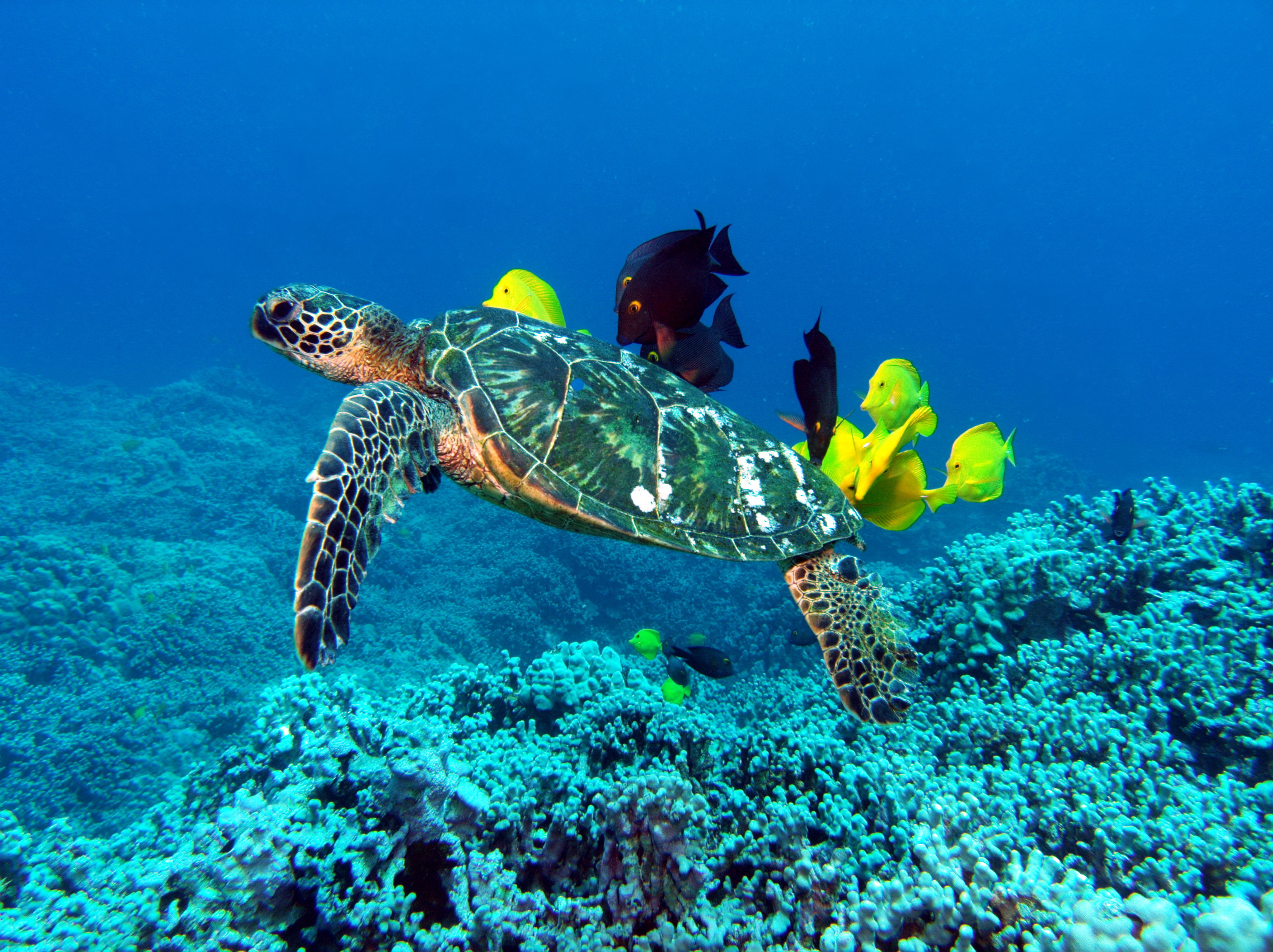 This experience is for you if you:

Dig science fiction, fantasy (and maybe even horror!)
are dying to go to Hawaii Con and meeting the Stars, speakers and guests there.
crave some new adventures like zip lining or snorkeling and seeing an active volcano.
are stuck and want to make some changes in your life.
want to be inspired and jump start your creative projects.
want more personal time with a mentor. Me!
love the tropics and always wanted to visit the Big Island of Hawaii.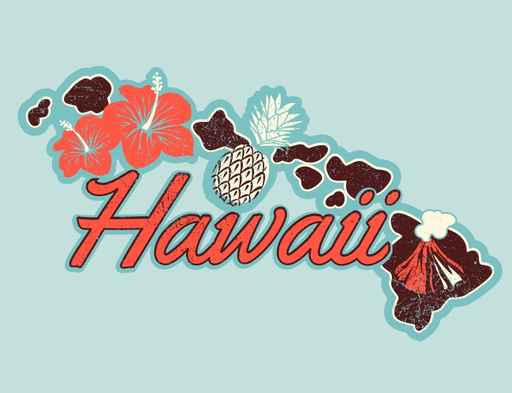 This is not for you if…
~ You cannot swim, or you don't like the water.
~ You cannot walk a moderately easy couple of hours.
~ You get sea sick every time you get on a boat.
~ You do not want to have new experiences that might take you out of your comfort zone.
~ You hate Hawaii.
~ You don't like sci fi!
~ Redheads scare you.
Our Accommodations!
On the Hilo said of the Big Island we will stay in a lovely place I am still investigating. Grant, our amazing guide and driver, will take us wherever our hearts desire when the urge to shop or explore strikes!
Thursday, we move to the Mauna Lani Bay Resort after our zipline/adventure!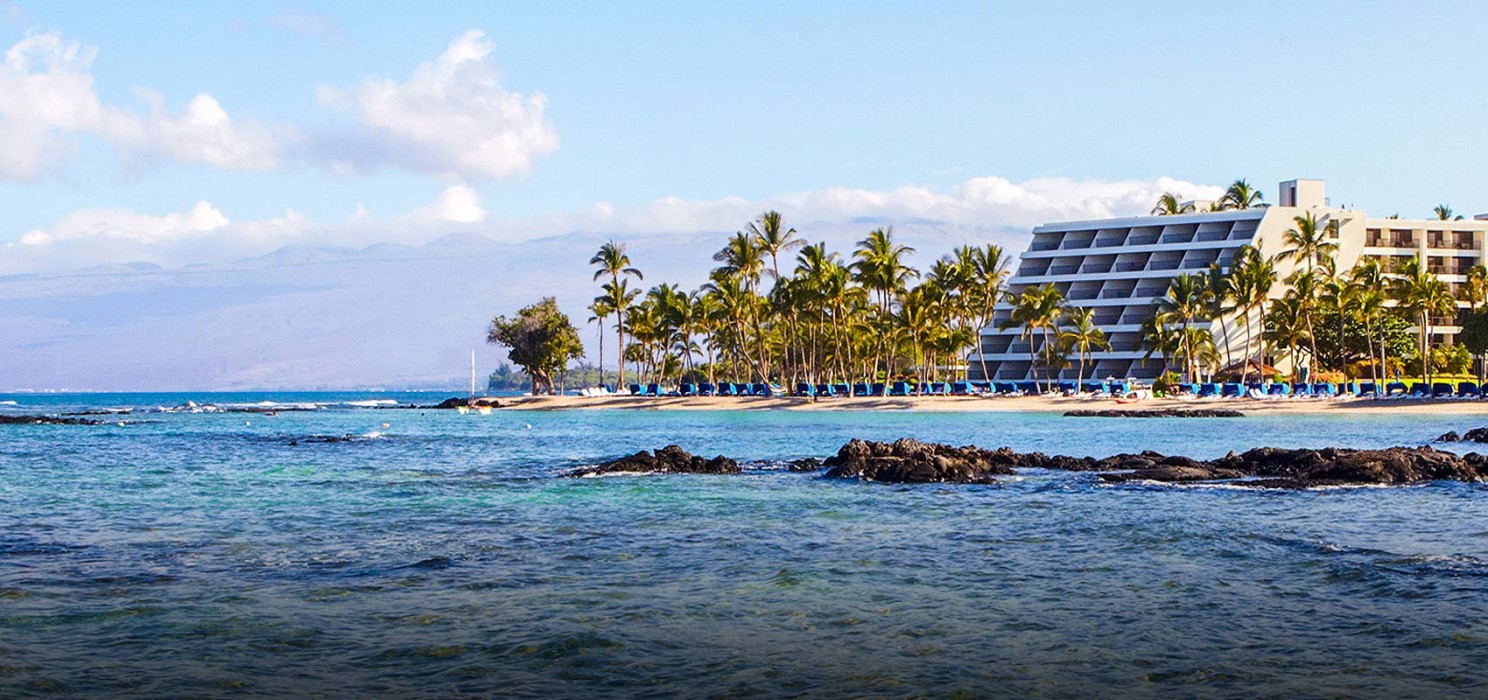 The Mauna Lani is everything you imagine a world class tropical resort should be!  The HawaiiCon board moved the whole event there because it was even more spectacular! AND I'm getting the rooms upgraded for you! These rooms are USUALLY $700 a night! The grounds are a lush, tropical paradise and have just about everything you can think of to do. I can't wait to explore it with you!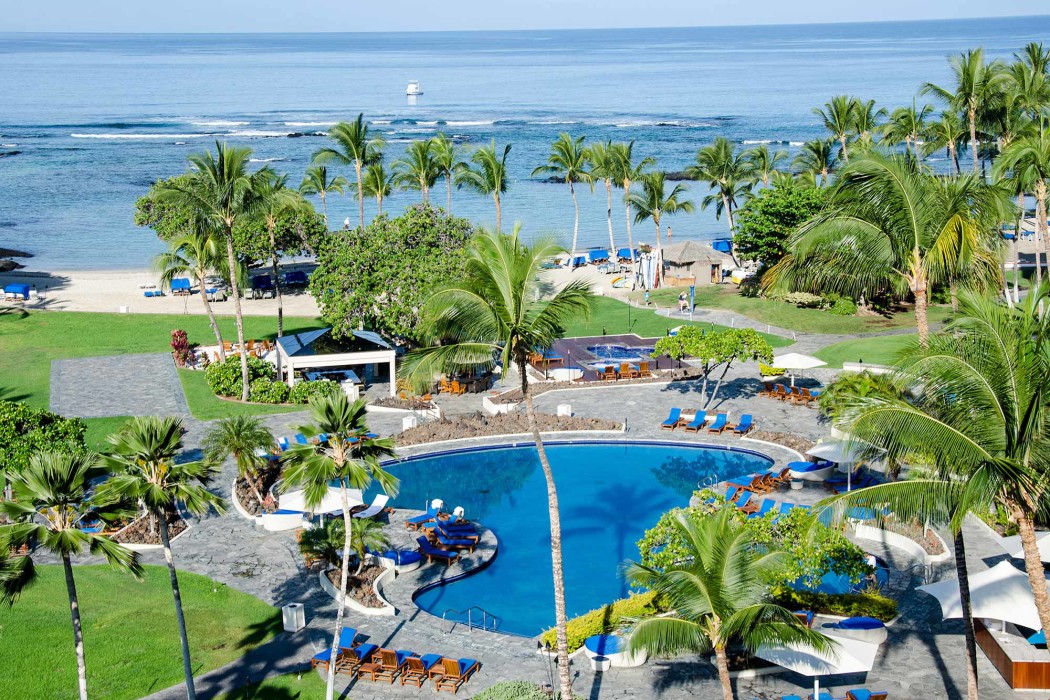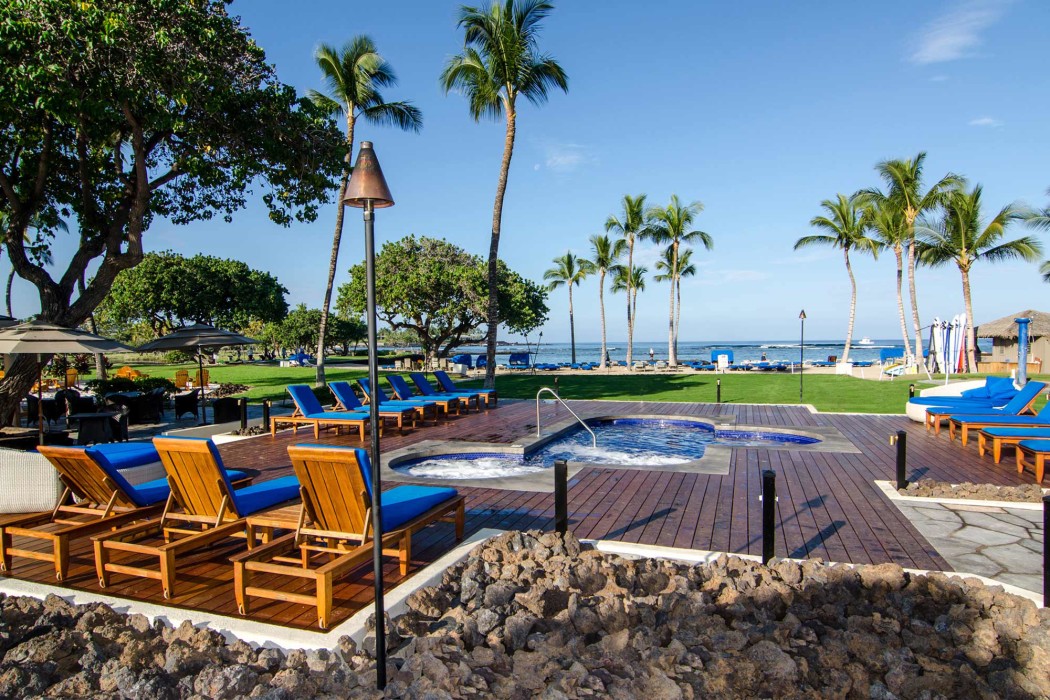 Pristine white sand beach, clear blue, warm water full of colorful fish! Gorgeous swimming pools. Fantastic food from 6 different on site restaurants. Extra fun food selections during Hawaii Con! Everything you need to make it a spectacular vacation is provided. And of course, all important to me, great Hawaiian COFFEE! Can't WAIT!
And NOW let me tell you about Hawaii Con!

Special message: I'm showing you some of our fabulous guests from previous HawaiiCons, because by the time the 2018 guests are confirmed, THIS WILL BE SOLD OUT! We get great celebs, as you can see!
Don't wait! Don't hesitate! People are asking me about this Quest already so if you are interested JUMP IN!
In addition to our excursions and sessions together, you have full VIP access to HawaiiCon!
This is very best Science Fiction Convention in Hawaii. I was thrilled to be invited as a celebrity guest! It really was one of the most fantastic conventions I have ever attended, and that's saying something. The incredible natural atmosphere of the island make it stunningly unique. The vibe is relaxed and you have access to the celebs on the adventures and all around the event. Not like at big cons where the actors all head to their rooms! Everyone wants to hang out at HawaiiCon!
You add the thrill of the excursions and you have a match made in heaven.
Hawaii Con boasts:
* a multitude of fun con-related activities
* vendors with unique collectibles
* actors from your favorite shows
* dance parties
* movie nights
* panels of fascinating topics with today's leading scientists and entertainers
Then, you add the Big Island Flavor!
* local artists
* stargazing on the beach every night
* hanging out at the beach bar
* pool party and movies under the stars on Sunday night
* the Luau
And, of course, the adventure excursions with your Adventure Mentor, Pat Tallman!
I can't wait to take you on these journeys. Just the powerful presence of the Island herself is a huge influence on our experience here. You have a full VIP pass to enjoy any of the events going on in between our adventures.
Some of our previous guests have included:

And you have a full 4 day Hawaii Con VIP pass!
A $500 Value!
The VIP Pass grants full access to all four days of the convention including:
Panel Events
Free Workshops
Movie Screenings
Cosplay Events
Artist's Alley
Vendor Room
Our VIPs will also receive preferred seating, preferred check-in, priority access to vendors area each morning, access to special events, and a VIP lounge with the celebrities.
The Questers favorite part about the VIP pass is access to the VIP Bungalow, a gorgeous suite with a private pool and hot tub full of your celebrities! Party with the stars until the wee hours!
Sept. 9th ~ Arrive on Sunday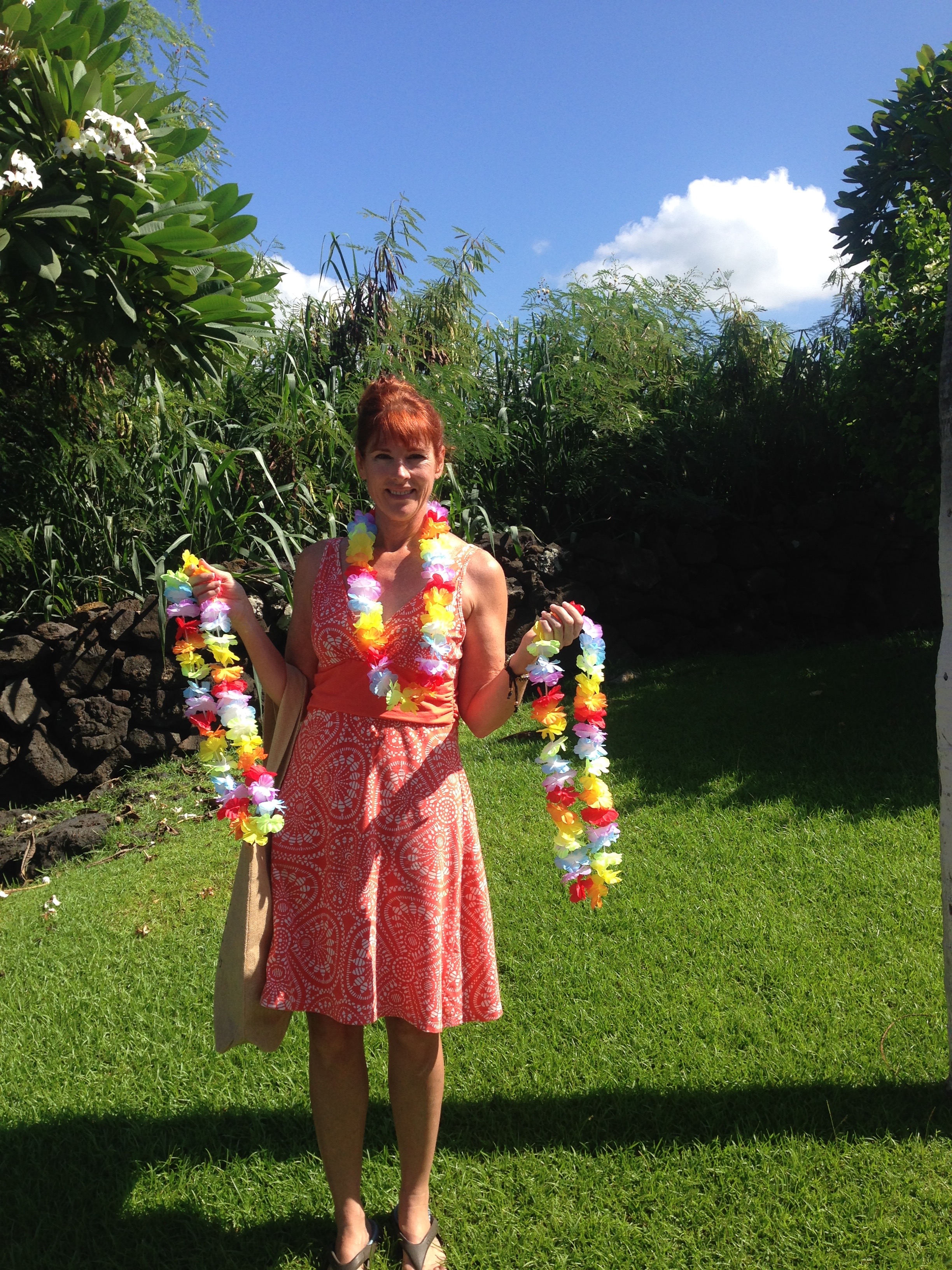 I'll greet you with Aloha!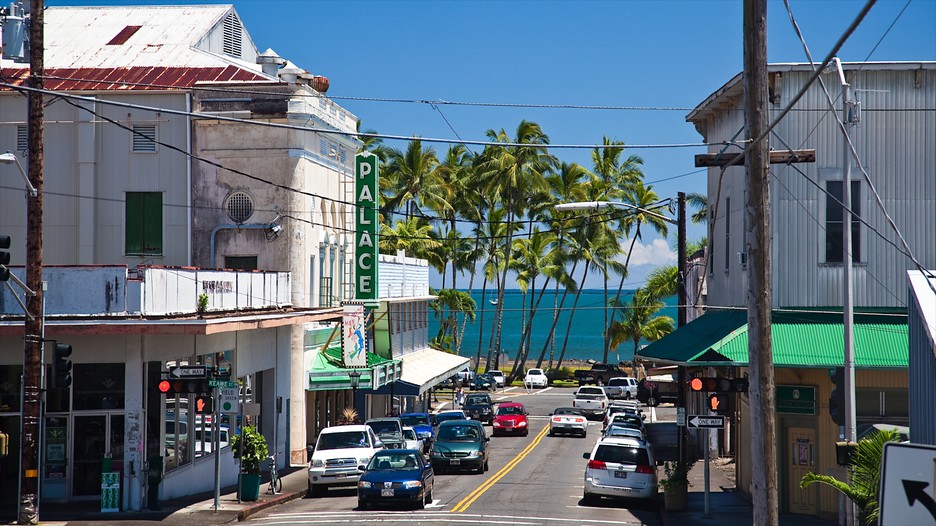 We gain time heading to Hawaii so get an early flight and take advantage! I'll make sure you are picked up at the airport in Hilo. It's a quaint western town, typical of the
old Hawaii that Mark Twain fell in love with
. Tonight is our
 Welcome Dinner!
 We will have spent some time together virtually, so it will be a warm tropical Hawaii Aloha indeed!
Sept 10th Monday
Today we have time to explore the town, do some shopping and take in a beautiful local waterfall- Rainbow Falls.
We will get to the beach and warm up our snorkeling skills while sea turtles watch.
Later we head to another incredible waterfall; Akaka Falls.
Depending on what the goddess Pele is doing, we will get as close to the lava flow as we can!
Sept 11th Tuesday Volcano!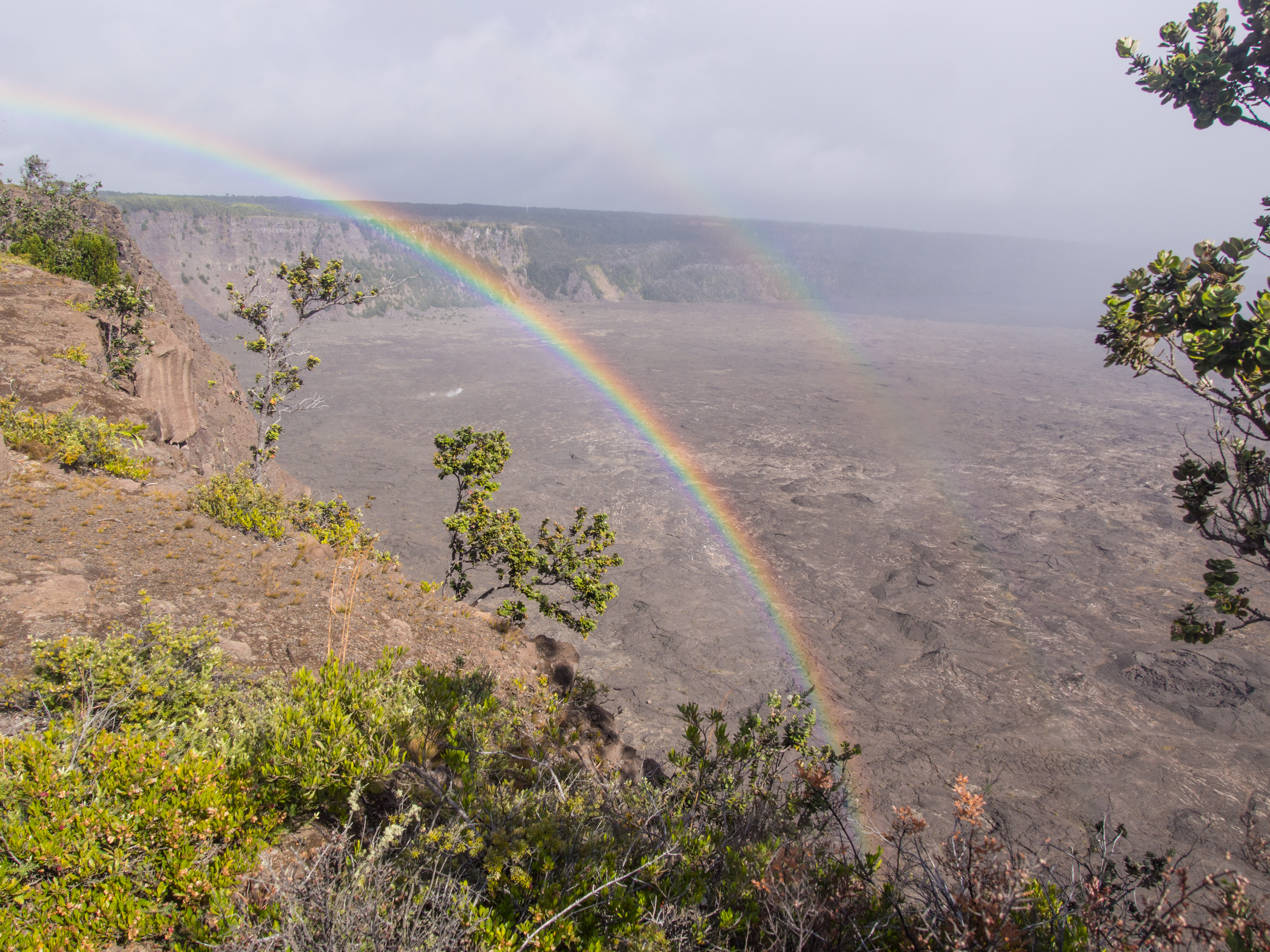 Today we go to Volcanoes National Park and
hike the cauldera of Kilauea!
Our driver and guide, Grant, is an expert on the Big Island. He leads on a an exploration of the volcano. It's a fantastic day. Steam vents, Lava tubes, the Rim, the Steaming Bluffs. Talk about sci fi! It's like being on new planet.
After dinner we will head over to see the glow of the biggest vent, Ha'akulamanu. Truly epic day!
Sept 12th Wednesday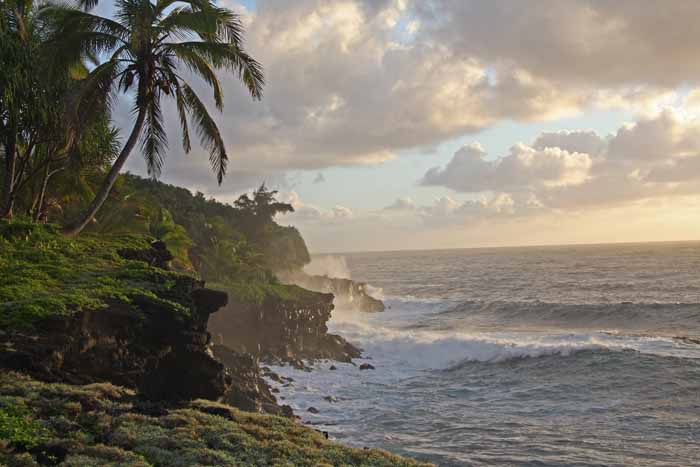 The Puna area of Hawai'i is primal and wildly beautiful. It's not at all tamed for tourists. Grant and I will take you to some of my favorite places. The Red Road is an incredibly gorgeous drive along the wild coast. We'll make stops and pop in and out of the water at our whim!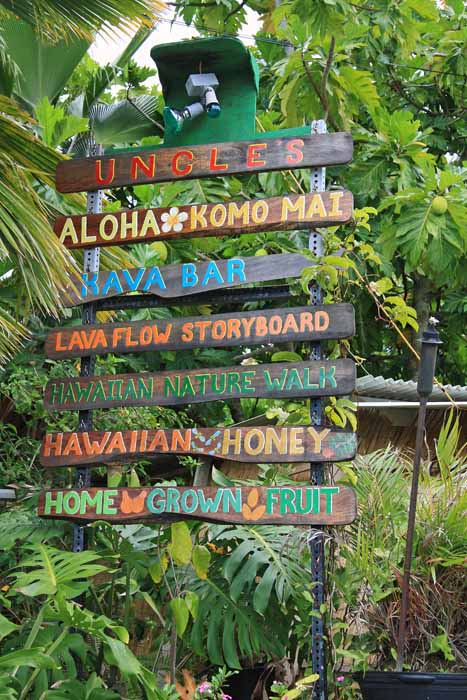 In the early evening we head to Uncle Robert's, a weekly local happening. Food, drinks and music plus Hawai'ian crafts, fruits, coconuts and more. It's located out on the new black sand beach on which we will take a walk out to the sea.
Sept. 13th ~ Thursday Zipline!
Learn to fly like a superhero on an 8 line Zipline Through Paradise adventure, covering nearly two miles of gorgeous tropical river gorges.
View multiple waterfalls while soaring over 160 feet above them! The certified staff will guide us over one of the longest lines on Hawaii Island at more than 2,400 feet in length, and also the only all side-by-side dual track Zipline on Hawaii!
Guests have said it was a HIGH point of the trip!*
Aaron Douglas ( Battlestar Galactica) and his wife joined us in 2015. 2016 we were joined by Tahmoh Penikett ( Battlestar Galactica, Supernatural, Continuum) Rekha Sharma ( BSG, Star Trek Discovery). 2017 was Nicholas Brendon from Buffy! As soon as I know who our celeb will be this year I will let you know!
After our Zipline Adventure, we will enjoy a delicious Hawaiian-style BBQ lunch by the water.  We have snacks and water  throughout the tour. After lunch, we can take a chillin' plunge into a private natural pool with it's own waterfall! You can see Darth Vader enjoying it in the first video on the site. 🙂
After we finish up in the late afternoon, Grant will take us to our new digs at the Mauna Lani! I'll get you all checked in and then we can explore the hotel. Dinner is on your own at one of the 6 eateries at the hotel. Or Grant can take you to the shopping area for other options. But get some rest! Tomorrow is another epic day!
*Pun intended!
Sept. 14th ~ Friday Super Snorkel trip! And Lu'au!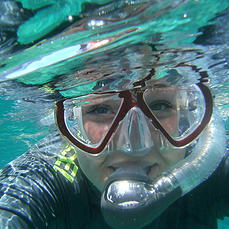 In the calm shadow of Hawaii Island's eldest volcano, a healthy swath of finger coral reef awaits your splash down. Crystal clear blue water reveals a huge variety of fish and invertebrates, green sea turtles, white-tip reef sharks, manta and eagle rays, Hawaiian spinner dolphins, Humpback whales, and more
We will be joined by Rod Roddenberry and another celeb TBA!
There is no experience necessary!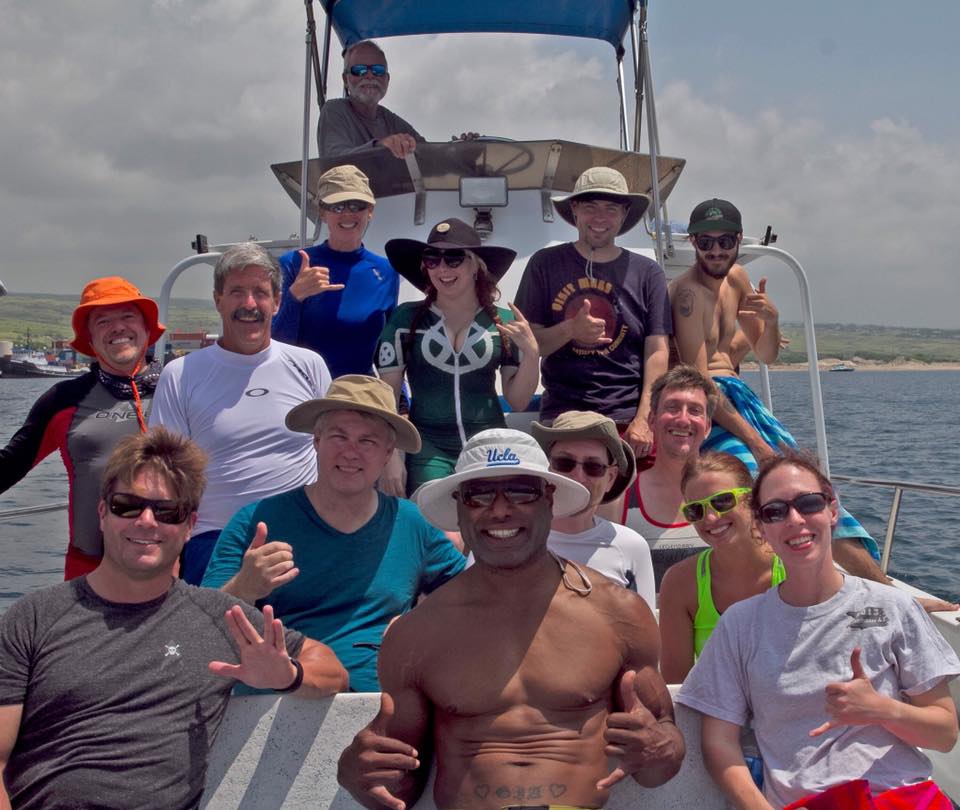 Rod and Christopher Judge on our trip in 2015!
We return for the rest of the afternoon off for your choice of enjoyment.
The evening is the Hawaiicon Lu'au! This gourmet celebration is on the gorgeous grounds next to the beach. Dancing, songs and entertainment by your favorite sci fi stars fill this delightful evening. The Celeb guests participate and it's awesome!
Sept. 15th ~ Saturday - night dive or swim with Giant Manta Rays!
Free Time!
Enjoy HawaiiCon!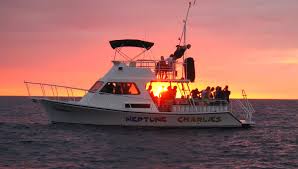 We leave at 4pm to head to my absolute favorite excursion, the night snorkel or dive with Giant Mantas. 2016 was Jonathan Frakes (Star Trek :TNG) , 2017 was Temuera Morrison ( Star Wars) , and Rod Roddenberry joined us.
We leave from the marina with our intrepid guide, Flipper ( yes that's his moniker), and the Captain of our vessel to head to the Giant Mantas night feeding ground, right off the coast. It's a romantic and gorgeous cruise as the sun sets over the ocean.
We'll join other small boats gathered to put their dive lights into the water to help draw the krill and getting into the lovely warm glowing water, watch the majestic, gentle giants glide all around us. It is simply magical.
We'll cruise back home looking at the stars and have a picnic dinner waiting for us.
2015 we had Teryl Rothery (StarGate), Rod and Rekha Sharma (Battlestar Galactica), as our celebrity guests. I will let you know who will be joining us this year!
Sept. 16th ~ Sunday is A Sunset Cruise!
You have more time to enjoy HawaiiCon and then we meet up for a gorgeous cocktail Sunset Cruise on the beautiful Winona, the Mauna Lani's own sailing vessel. We take over the whole boat! It's really lovely.
When we return, it's party time in the VIP bungalow!  More to be revealed!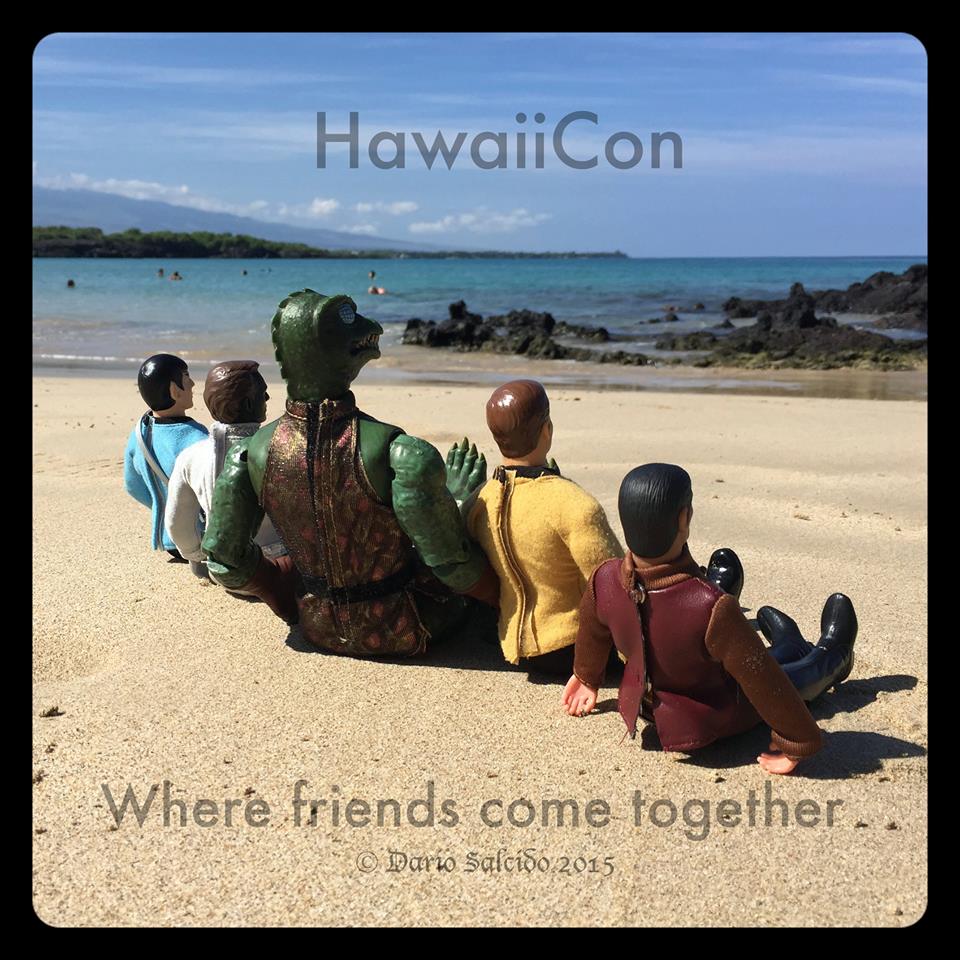 Sept. 17th ~ Monday
Monday, we relax and enjoy the Mauna Lani for the day.
We can go into Kona for shopping or swim at the beach. We can decide together. I am still working on some ideas.
7pm we will gather for a delicious Aloha dinner together!
Sept. 18th ~ Tuesday Departure
On Tuesday, I will make sure to get those of you departing back to the Kona airport.
We will continue to meet virtually for at least 2 more conference calls and continue the support and friendship we forged over this amazing week together.
Mahaolo!!
* Please note: This itinerary is subject to change according to our needs and Mother Nature! We have our own bus and can be flexible.
Thank you!
Flights
Fly into Hilo Airport (ITO) on the 9th, and fly out of Kona Airport (KOA) on the 18th,  Hawaii, Big Island. Send me your itinerary and we'll make sure you get picked up. Try to come in well before dinner time so you can enjoy the venue before meeting us for our first dinner together!
What's Included
Rooms in Hilo , for 4 nights
Rooms at the Mauna Lani resort for 5 nights
Our private van and special guide, everyday!
Airport pick up on Sept 9th in Hilo and drop off Sept 18th in Kona. ( If you arrive or depart on other days, you will need to plan for transportation.)
Transfer to Mauna Lani from Hilo
HawaiiCon 4 day VIP badge
Special Lava  excursion ( depending on Lava Flow)

Hawaiicon Lu'ua on Friday Night
Day at Volcano National Park, meals, and entrance fees
All mentioned excursions and travel to and from the venues:
– Zipline, waterfall swim and BBQ Lunch
– Morning Snorkel
– Evening Manta Ray swim and dive, with an awesome sunset boat ride, narrated by the hilarious Flipper, who also will dive with us.
– Sunset sail or other excursion
Tips for the excursions (not for the hotel housekeeping)
Lunches on Tuesday Volcano day, and Thursday Zipline day.
4 dinners:
– Sunday Welcome night, Tuesday Volcano night, Saturday Manta Ray Dive night and Monday Fare Thee Well night
Special Facebook group
3 teleconference calls
What's NOT Included
Flights
Other meals not mentioned as included.
Spa services or rentals not mentioned as included.
Souvenirs and other personal shopping
Personal, medical and trip insurance
Tips for the hotel housekeeping
Can we be in touch before we go?
Yes! We will have 3 group calls, 2 before and 1 after, and a private Facebook group.
What amenities are available at the hotel and what cost?
The gorgeous Mauna Lani has restaurants, gym, and an amazing beach & pool, plus golf course. WiFi is free. I'm covering the resort fee for you and I will give you a complete list of the discounts and other resources this provides. There are packages you can get for the spa services, as well.
I'll fill you in on the Hilo accommodations once I have it settled!
What are the food options?
We always make sure you have what you need. We have had quests who were vegan, gluten free and had very limited diets and always made sure they were happy. I'm taking you out to a few restaurants and making sure there is a variety of choices. Let me know if you have diet concerns.
There are several wonderful eateries at the Mauna Lani that provide a wide range of options. Menus are available on the hotel website. There will be food trucks during HawaiiCon as well.
Can you help me share a room?
I will help connect people who are looking for roommates.
Do I need travel insurance?
Yes, travel insurance is a must. We like Travelers Insurance who have a variety of plans.
I'm worried about the adventure excursions; do I have to?
I want you all to come on all the excursions. I will never push anyone who isn't either confident enough or just not up to it, but it is the whole point!
Can I extend my stay?
You can stay as long as you like! Just book your room for the length you desire. Email me and we'll get you set up!
How do I pay?
I will send you an invoice, if you are accepted, for the deposit.
The payment info is listed on the Apply page.
What to bring or not bring?
We'll talk in more detail about that, but here is a list of things I like to bring.
– 2 swim suits
– Rash guard – Mandatory! ( very important for sun protection)
– Waterproof sunscreen 50 +
– Hat , sunglasses, and a light shirt for later in the day
– Durable shorts for the zipline, and walking around, and closed toe shoes.
– Sweatshirt, cover ups, or windbreaker for the night swim. It can cool off, and we will be damp.
– Your own masks and snorkels if you want. They will be provided on the excursions for you along with flippers. The Mauna Lani provides them as well. I just like to have my own!
– Cameras, Go Pros , selfie sticks, whatever floats your boat!
– Backpack to carry your gear on the excursions.
– A great attitude of adventure!
We are going to have an amazing time!
Your Adventure Mentor!
"There are no strangers here; Only friends you haven't yet met." William Butler Yeats
This quote really means something to me.I aspire to create connections between people. To find common ground, share experiences, support each other and form community. This gives life meaning to me. And to give life color, I need to travel and see new places, to stretch my wings and meet new people. Would you like to join me?
Have you felt like life was stuck? Do you look around and wonder if this is it? Have you experienced a set back and want to rebuild but don't know how?
I went through a big break down which had lead to an even bigger break through. These past years have been ALL ABOUT rebuilding a meaningful life. A life that has me feeling all the joy, love, hope and connection I could ever want. I want to look around me and say "WOW! I had no idea I could be this happy. That this could be my life!"
I have found the way to do that and I can share it with you. On our calls, and during our time together, I will introduce the tools that worked so well for me, work with you to help you use them and support you while you practice them.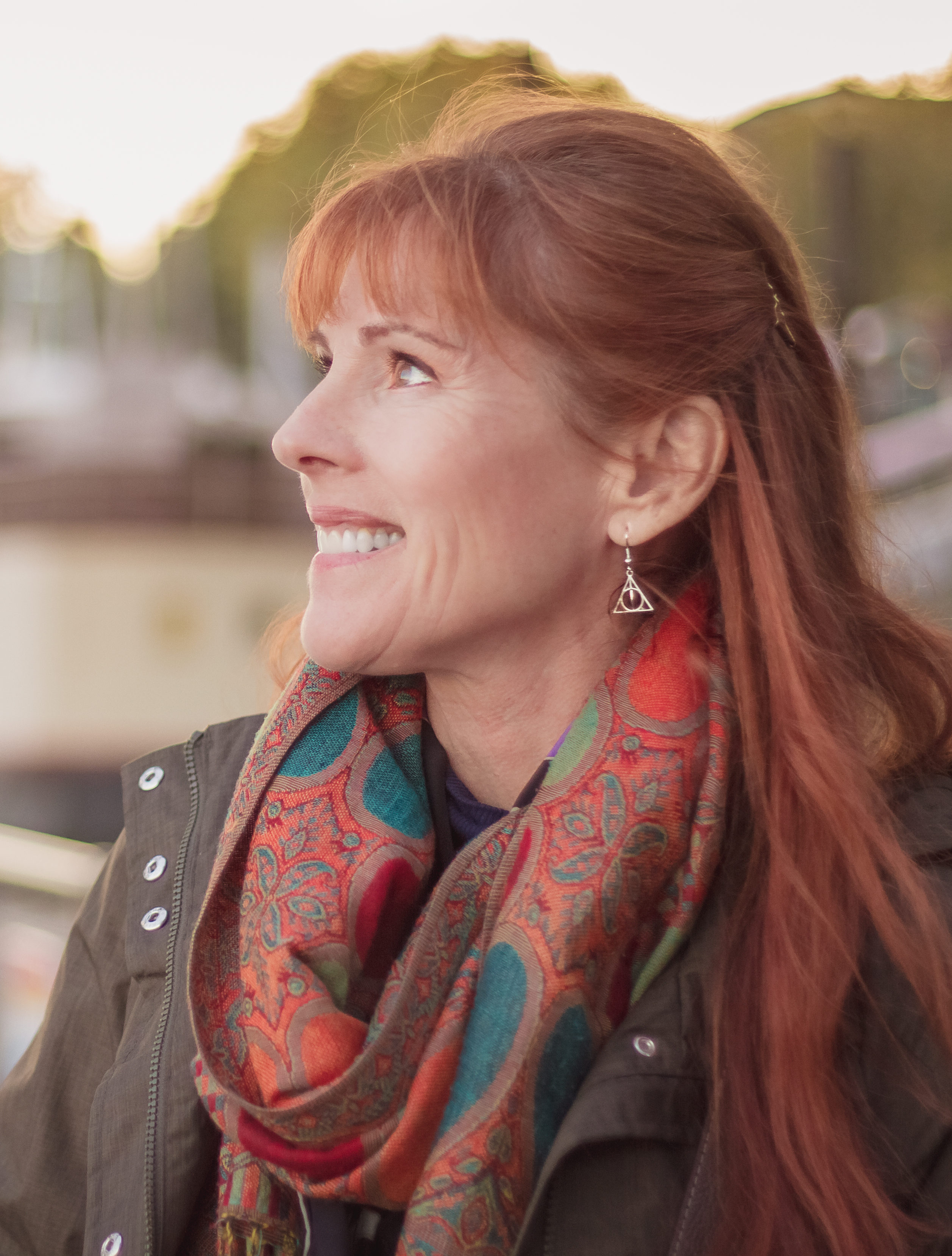 I want to inspire you. I want to see you rock your life by not accepting the status quo, what other people think, staying in fear based choices rather than listening to your dreams of living the the life of your bad-assed self. Let's experience adventure and fun together and get inspired!!! Inspired to live life more fully, to experience joy and wonder and maybe even write that into those stories, or paint that painting, whatever it is that aches to be expressed! Learn more about Pat…
Read what people are saying about Pat and Quest Retreats
I had very high expectations of this as a vacation, a destination, nature experiences, and developing personal relationships. I also some hope of having a brief but meaningful encounters with one or two celebrities (i.e. more meaningful that one minute of small talk at an autograph table). In the end, all of my hopes and expectations were blown away! – Rob V.
Pat is truly one of the kindest individuals I have encountered… ~ Darcy C.
For me the benefits of Quest Retreats began before the retreat itself. The thought of spending several days with Pat and the group, a series of interesting (fabulous) events during those days, made for an impossible to resist urge to get out of my comfort zone and make some significant changes. I began to see some new possibilities for how to approach my own future and achieve goals I had not dared set. It was also incredibly fun." ~ Doug B.
Quest Adventure Hawaii 2017 was the trip of a lifetime. Never in my wildest dreams did I think I would be up close and personal with a giant manta ray, or just a few feet away from an active lava flow into the sea. But more than the adventures, this experience gave me the opportunity to push my personal boundaries and grow in unexpected ways. The beauty and power of that magical place, the fantastic memories, and the friendships forged are gifts I will carry with me forever. – Sally S.
Pat delivers as your adventure concierge! Get to know her (and yourself!) as you quest to expand your limits and adventure in Paradise.- Allen H.

Considering the amount of planning and the number of activities that was included, the price was not unreasonable.- Christopher K.
I asked for a holiday of a lifetime and that's exactly what I got. It was freakin' awesome. Volcano walking, Zip lining, Lava watching goodness and then throw in celebrity mixing as well ,plus a great bunch of people. Would I go again, DAMN RIGHT I WOULD. – Antony M.
Pat impressed me with the preparation she put in before-hand. We were well informed what to expect, and what we needed to have with us. The pacing of events was spot on, and things went off flawlessly. The choice of events was stellar! ~ Kevin W.
Pat Tallman was like Malcolm and we were like the crew of Firefly – all different, yet somehow working together and having fun. It was a nerd's dream come true. ~ Dario S.
I felt taken care of and valued and had more fun on vacation than I have had since the vacation where I took my whole family to the San Diego Comic Con. I pushed through boundaries, became closer with my partners and made new friends that I expect to keep for the rest of my life. So I think it's clear that this has been the best vacation (and by vacation I mean adventure) I have ever been on.– Pete H
This may sound cliched, but I started the trip as a fan of Pat's and left feeling like a friend. Pat travels with you not just as a host and guide, but also as a member of the group. She takes the best of the experiences that she's had and shares them with you. She makes every effort to ensure that you have the most epic experience possible. The people, the excursions, and even the van driver, Grant, were all amazing. Pat's celebrity friends that joined us on several occasions were awesomely personable and friendly. We chatted, had drinks, laughed, etc. It was fantastic!–Rob V.

Pat is an amazing woman, a fun guide, and a caring person!! We enjoyed her very much. I highly recommend this Quest!– Rebecca H.
How to Apply
Step One: Click the Apply button and fill out the form, answering the questions so I can get to know you a bit.
Step Two: We'll pick a time to chat, and decide if this Quest is right for you.
Step Three: Once accepted, you get the chance to choose how you want to pay!
"I've come to believe that there exists in the universe something I call "The Physics of The Quest" — a force of nature governed by laws as real as the laws of gravity or momentum. And the rule of Quest Physics maybe goes like this: "If you are brave enough to leave behind everything familiar and comforting (which can be anything from your house to your bitter old resentments) and set out on a truth-seeking journey (either externally or internally), and if you are truly willing to regard everything that happens to you on that journey as a clue, and if you accept everyone you meet along the way as a teacher, and if you are prepared – most of all – to face (and forgive) some very difficult realities about yourself… then truth will not be withheld from you." Or so I've come to believe."~ Elizabeth Gilbert
– Elizabeth Gilbert